Rajapakses' hired assassin Tissa with Yoshitha (many photographs)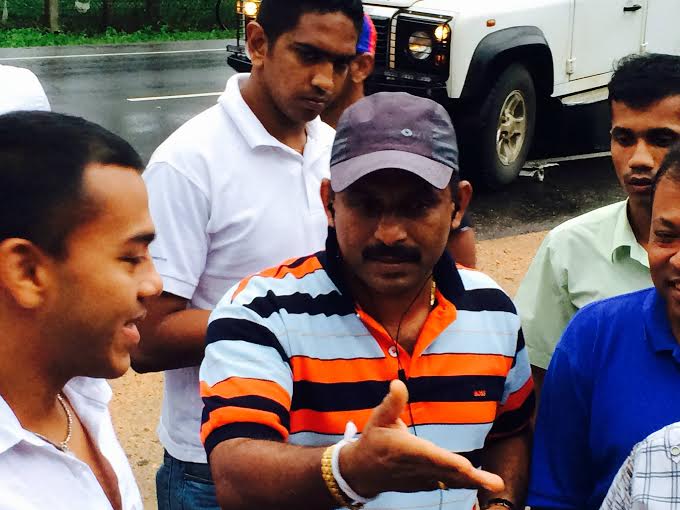 (Lanka-e-News -22.Dec.2015, 8.00PM)  Many photographs of Yoshitha Rajapakse with Tissa the   hired assassin of Rajapakses and driver of Mahinda Rajapakse who goes by many names – Tissa , Captain Tissa , Major Tissa , Podi Tissa and so forth , are now in the possession of Lanka e news . We have herein published two of them.
It  is by now  well known that Tissa the hired assassin of Rajapakse was responsible for over ten murders  including those of Thajudeen and  two University students . He was also behind the attacks launched on judge Manjula Thilakawardena , Mervyn Silva's son and abduction attempt  , as well as many other crimes.
This notorious criminal who committed crimes at the behest of the Rajapkses is at last to be arrested in connection with Thajudeen's murder
—————————
by     (2015-12-22 14:29:40)
http://www.lankaenews.com/news/1010/en