Govt. turns war crimes probe into polls issue
Though not publicly known, a subject of importance Indian Prime Minister Narendra Modi raised with President Mahinda Rajapaksa, just hours after being sworn-in, was the issue of Pakistani militant groups gathering in Sri Lanka to plan terrorist acts against India.
That was during talks at the Hyderabad House in New Delhi on May 27. It came barely a day after Rajapaksa took part in Modi's swearing-in ceremony at the forecourt of Rashtrapati Bhavan. According to a Sri Lankan source present at the talks, the query from Modi citing the alleged involvement of an intelligence agency also in this exercise took Rajapaksa by complete surprise. He undertook to go into the matter when he returned to Colombo.
That Premier Modi did raise such an issue, besides asking Rajapaksa to fully implement the 13th Amendment to the Constitution and go beyond it, as revealed in these columns, was proof enough that he did his homework just hours after taking his oaths. That was on the night of Monday, May 26. He met Rajapaksa the next day.
No sooner Rajapaksa returned to Colombo than the Ministry of Defence went into action. Investigative and intelligence arms probed the issues raised. Though there was no concrete evidence of Pakistani militant groups operating anywhere in Sri Lanka, the mass influx of Pakistani nationals after the Government offered them easy visas on Electronic Travel Authorisation (ETA) for 30 days, was causing a serious problem. Most of them are coming in as "tourists" but claiming to be "refugees," after walking into the Colombo office of the UN High Commissioner for Refugees (UNHRC). It is here that they register.
Compared to 2012, where only 102 sought such registrations, last year, the UNHRC recorded the cases of 1,489 "Pakistani asylum seekers." Registration of refugees in Colombo was made possible by a 2005 agreement between the Government and the UNHCR. Unlike in countries where conflicts have triggered refugee exodus across borders, the UNHRC does not maintain camps in Sri Lanka. Hence, the "refugees" here are free to roam and do whatever they like once they have entered their names on the UN roll. There are no known instances of them being re-located to another country. Others have arrived as either clerics or after using the Hawala money transfer system. The term in Arabic is an informal method of transferring money by handing it over to a source, usually businessmen, in one country and receiving it in another.
Whilst most were seeking employment, even doing menial jobs, others were running business ventures. "It has become very difficult to keep track of all the activity since they have spread out to different provinces," said one investigator. Hence, he said, "we cannot say what kind of activity is going on and what is not. Monitoring them closely is no easy task with so many coming and going." Some of those questioned had claimed they were fleeing religious persecution in Pakistan. That included Christian and smaller groups of Ahmedis, who claim to practise Islam in its "pristine form" as against the majority contemporary followers.
This week, the Ministry of Defence decided that all Pakistani nationals who are overstaying their visas should be deported. The Department of Immigration and Emigration will embark on this task immediately. The move, no doubt, reflects President Rajapaksa's resolve to address on a priority basis issues raised by Premier Modi.
On his return to Colombo from New Delhi, President Rajapaksa ordered that immediate measures be taken to begin work on the Indo-Sri Lanka coal fired power project at Sampur in Trincomalee.
Just a week ago, he ordered the release of 76 Indian fishermen rounded up by the Sri Lanka Navy for poaching in the country's territorial waters.
If he is quick to address Indian sensitivities, there are also issues that remain unresolved. One is Premier Modi's request for the UPFA Government to fully implement the 13th Amendment and go beyond. This is on the grounds that Rajapaksa had repeatedly assured New Delhi about it. Whilst doing so, of course, the Government is still trying to strike the delicate balance in relations with Pakistan.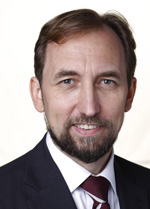 Next week, the Government will roll out the red carpet for Pakistan's Army Commander, Raheel Shariff, who will be in Sri Lanka on a three-day visit. The General arrives on Thursday and is likely to call on President Rajapaksa on the same day. On Friday he will lay a wreath at the War Heroes Memorial in Battaramulla and make calls on Chief of Defence Staff General Jagath Jayasuriya and Navy Commander, Vice Admiral Jayanath Colombage. On Friday night, he will be at the Military Academy in Diyatalawa for the final presentation by officer cadets. On Saturday, he will be the chief guest at the passing out parade of the Army's 78th regular intake, 12th Alpha Lady Officers and the 53rd Volunteer intake. He will visit the Dalada Maligawa on Sunday morning and later fly to Kilinochchi. He will leave the next day after a call on Air Force Commander, Air Marshal Kolitha Gunathilake.
Earlier, Rajapaksa sought the help of Pakistani Prime Minister Nawaz Shariff to send a legal expert to Sri Lanka to advise on matters relating to the UN Human Rights Council's international investigation into alleged war crimes. As revealed in these columns, Dr. Mohammad Azam Choudhry, an expert in international law visited Colombo and met External Affairs Minister G.L. Peiris and senior officials. Help from informal channels in Pakistan to arrange meetings with influential personalities in the US also made available. Some of them came to Colombo to meet President Rajapaksa before proceeding to the US.
Even before this week's decision to immediately deport visa overstayers from Pakistan, the influx of Pakistani nationals, mostly on tourist visas, has caused concern for the Government. It came to light recently that one person transferred sufficient money through non-legal channels to establish a seafront barbecue restaurant in a southern suburb of Colombo and served formally as its General Manager. He held a temporary visitor visa.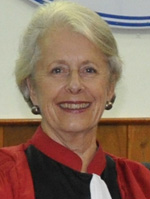 The owner who was fronted was a member of a smaller minority group within the Muslim community and resided a few kilometres from the business concern. It has turned out that the Pakistani financier's restaurant was the meeting place for hundreds of his countrymen wearing green turbans and immaculately white flowing robes. During nights, meetings were conducted in a large hall outside the food counters, all the preaching was in Urdu whilst the restaurant remained closed for business. At least one has successfully obtained Board of Investment (BOI) approval for a Biriyani chain. Investigators said most visa overstayers were employed as cooks and labourers in households and restaurants. Some of them, Police say, have been involved in drugs and related offences.
The deportation of Pakistani visa overstayers also comes in the backdrop of other developments. One is the militant attack on the Karachi international airport with the Islamabad Government alleging the involvement of outside elements. The other is recurring Indian media reports of planned attacks on South Indian targets by militant groups using Sri Lankan soil as a base. The latest account in the New Delhi based The Economic Times last Thursday claimed: "Terrorists backed by the Pak ISI (Inter-Services Intelligence) were planning to target Chennai port and central railway station as well as airports in Chennai and Bangalore in what now appears to be a deliberate and well-co-ordinated strategy by Pakistan to encircle India through its terror consulate at Colombo, as per sensational revelations by Mohamed Sakir Husain at Chennai in last week of April 2014.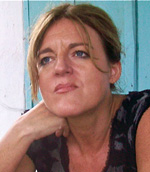 "Rattling details contained in the interrogation report (IR) of Husain, kept under wraps so far but to which ET has managed exclusive access; confirm that the electronic city of Bangalore and atomic power plant in Tamil Nadu were also part of the terror strike plan. "Husain (36) is a Sri Lankan (SL) national engaged as an agent by the Pak ISI. Husain has revealed this and much more, including the identities, names and modus operandi of the Pakistani diplomats who guided, financed and 'handled' him in SL for such dangerous missions. Hussain divulged that all planning, tasking and financing was being done personally by Pakistani High Commission (in Colombo) Counselor – name deleted – (Code name Mama @ Ravi) and his senior "Shah." Husain was occasionally briefed by Pak Defence Adviser……"
The newspaper report also claimed, "Husain was tasked to 'develop reliable contacts' working in Vishakapatnam and Cochin Naval bases, Chennai Airport, Atomic power plant in Tamil Nadu, as per the IR. He was further tasked in June 2013 to clandestinely obtain photographs of US Consulate in Chennai, Shipping yard of Chennai port, Chennai airport, Chennai Railway Station, Israel consulate in Bangalore, Electronic City in Bangalore, the Bangalore Airport………"
In Sri Lanka, Criminal Investigation Department (CID) detectives located the residence of Husain in Kandy. They interviewed his father in April.
The Indian media report drew an angry response from the Pakistan High Commission in Colombo. Its spokesperson told The Sunday Times, "This ongoing media campaign is a crude attempt to tarnish the image of Pakistan, its High Commission in Sri Lanka and to spoil the extremely cordial Pakistan-Sri Lanka relations. We strongly condemn this insidious media activity, and strongly deny any involvement in espionage or terrorist activity being carried out against India from the Pakistan High Commission in Colombo. We challenge any agency having concrete evidence in this regard to officially share it with us. Pakistan and India have a difficult relationship, and many malicious stories are leaked from time to time by various agencies for a variety of ulterior motives. We urge Sri Lankan newspapers to exercise discretion with regard to such malicious and irresponsible stories."
These developments came in a week where the UPFA Government sought to win the support of all political parties against the UN international investigation into alleged war crimes in Sri Lanka. For this purpose, Speaker Chamal Rajapaksa has agreed to a Parliamentary debate on Tuesday and Wednesday (June 17 and 18) in Parliament. The move followed a written request to him by nine UPFA parliamentarians who handed in a motion. They are Achala Jagoda, Jaanaka Bandara, Uditha Lokubandara, A.H.M. Azwer, Shantha Bandara, J.R.P. Sooriyapperuma, Nimal Wijesinghe, Duminda Silva and Malini Fonseka.
Last Tuesday, at a UPFA partners' meeting chaired by Minister Nimal Siripala de Silva at the Presidential Secretariat, a discussion ensued on the proposed international investigation. It was decided to obtain the views of Parliament on the move.
Ahead of the meeting, during informal conversations, Minister D.E.W. Gunasekera was overheard remarking that it would become difficult for this Government if it proceeded on what he called the current path. He said a change of course was necessary. If public discontent arose, he noted, that the opposition parties would take advantage. He said the views expressed by Minister Wimal Weerawansa's National Freedom Front (NFF) were important. He said there should be a debate on those issues. The view was endorsed by Minister Tissa Vitharana. Weerawansa was absent. Representing his party were Deputy Minister Weerakumara Dissanayake and Piyasiri Wijenayake.
On Tuesday, Speaker Rajapaksa chaired a meeting of party leaders in Parliament. TNA parliamentarians Rajavarothayam Sampanthan and M.A. Sumanthiran opposed the move for a debate saying that the international investigation was not against Sri Lanka but the Rajapaksa administration. However, the move was defended by UPFA General Secretary, Susil Premajayantha. He pointed out that even when Indian Air Force carried out food drops in the Jaffna peninsula in 1987, the then Speaker late Anura Bandaranaike had allowed a debate in Parliament. Supporting this position were Ministers D.E.W. Gunasekera and Vasudeva Nanayakkara. JVP leader Anura Kumara Dissanayake said his party would move amendments.
There seems an anomaly in this effort by the Government. Ravinatha Ariyasinha, Sri Lanka's Permanent Representative at the UN in Geneva, has already rejected the international probe and declared Sri Lanka will not co-operate. In other words, the Government has already declared worldwide its official position on the international investigation. Hence, what the Government hopes is to get the opposition parties to simply rubber stamp this.
After UN Human Rights High Commissioner Navi Pillay's statement, Ariyasinha told the Human Rights Council, "During the March session, the Government of Sri Lanka made clear its position with regard to the Council Resolution (A/HRC/Res/25/1) which mandated this action (i.e. the international investigation), which was adopted with the support of less than half the Council's membership. As we have placed on record, this resolution challenges the sovereignty and independence of a member state of the United Nations, violates principles of international law, is inherently contradictory, and based on profoundly flawed premises inimical to the interests of the people of Sri Lanka. The resolution's lack of clarity of mandate in requesting the OHCHR to undertake an investigation with the 'assistance from relevant experts' sets a dangerous precedent. Further, the prejudice and bias concerning Sri Lanka repeatedly displayed by the High Commissioner and her Office which have been vested with the mandate to carry out the "comprehensive investigation," is a matter of deep concern to Sri Lanka. In fact, regrettably reports which could question the credibility of the co-ordinator appointed for the investigation have already emerged.
"We reiterate the categorical rejection of this Resolution, and our non-cooperation with the OHCHR-driven "comprehensive investigation". The Government of Sri Lanka remains firm in its conviction that the Human Rights Council's efforts should contribute to a State's own efforts in the promotion and protection of human rights, and that any external assistance and initiatives to protect human rights in a country should be in consultation with, and with the consent of, the country concerned, as stipulated in Council Resolution 5/1. …..……"
Other than partners of the UPFA, it is unlikely that any of the opposition parties in Parliament will support the move. The main opposition United National Party (UNP) said in a statement on Friday that "….. by blanket refusal to engage with the team of investigators appointed by the UN Human Rights Commissioner, Sri Lanka is admitting guilt and depriving itself of an opportunity to make its case. This would not only be an injustice to the valiant soldiers who sacrificed so much for this country but a betrayal of all our people who will have to suffer the consequences of international action. The UNP calls on the government to cooperate with the UNHRC…." A report on the statement appears elsewhere in this newspaper. Yet sections in the party were in favour of a softer approach. They want to move an amendment seeking a domestic inquiry mechanism and opposing the international inquiry.
The Tamil National Alliance (TNA), its parliamentarian M.A. Sumanthiran said has not taken a decision yet on whether or not to testify before the international investigation. He told the Sunday Times, "However, as a nation, we should collectively support the UN investigation to clear the country's name. During the last three years we have repeatedly made appeals to have a fair investigation to ascertain whether there were any human rights violations. When there is an independent panel the truth will come out. It is only then can we clear our name."
The other major opposition party in Parliament, the Janatha Vimukthi Peramuna (JVP) said it would back the motion only if its amendments were accepted. The amended motion has been signed by JVP leader, Anura Kumara Dissanayake, Vijitha Hearth and Sunil Handunnetti. The JVP says the Government should within three months inquire and report into several incidents which have occurred in the past few years because they have violated both human and democratic rights of the people.
Such instances, the JVP says,
include the killing of a Free Trade Zone worker in 2011 when protests were held against amendments to the Employees Provident Fund (EPF) Act,
the killing of Chilaw fishermen in 2012 during protests against increase in fuel prices
the attacks on the villagers of Rathupaswela during a protest against a glove making factory there.
The JVP also wants inquiries into attacks on journalists and media institutions,
the prison riot at Welikada in 2012
the disappearances of Lalith Vijaan and Kugan Murugan in 2011 from Jaffna.
It also says that attacks on media institutions including the Sirasa, Siyatha television stations, the Uthayan and Sunday Leader newspaper offices should be probed.
Among the other JVP requests are probes on abductions in the northern and other provinces,
the gun attack on the residence of the President of the Bar Association of Sri Lanka,
attack on the former Secretary of the Judicial Service Commission
and the attack on Attorney at law Gunaratna Wanninayaka.
JVP leader Dissanayake told a news conference on Friday, "A Government that does not seek the opinion of Parliament on any of the issues important to the public suddenly decides to seek the views of Parliament. It is an act of political deception. President Rajapaksa agreed to an international inquiry when he met the UN Secretary General Ban Ki Moon in 2009 and this was done without the consent of the Government, Parliament or the people. The opinion of the Parliament was not sought for the establishment of the LLRC, nor when the report was presented or on its recommendations. Parliament was not taken into confidence. We are reaping the results of the disregard shown previously towards the legislature on more important matters."
Mangala Samaraweera, Director of the UNP's Political Affairs and one time Foreign Minister of Rajapaksa's cabinet, told the Sunday Times: "In the new post-Westphalian doctrine of international relations, the fundamentals of Sovereignty and territorial integrity of nation states are no longer absolutes: accountability in respect of democracy, human rights and good governance are considered sine qua non for all countries in the civilised community of nations today and most countries, including Sri Lanka, have committed themselves to many humanitarian laws voluntarily vis a vis the numerous covenants and treaties they have signed. There have also been times when some of our leaders, with wisdom and foresight have gracefully refused to be signatories to certain international treaties. In 2002, Prime Minister Ranil Wickramesinghe refused to be a signatory to the Rome Statute which created the International Criminal Court on the basis that Sri Lanka had a strong and independent judicial system which could deal with such matters, if and when it arises and the world accepted his position.
"In fact, President Rajapaksa was one of the earliest politicians in Sri Lanka to recognise the importance of this emerging world order: He is the first member of Parliament to invite the United Nations Working Group of Enforced and Involuntary Disappearances to come to Sri Lanka on the floor of the house. (Hansard – 28.12.89 – page 941). He also openly requested the donor countries to stop aid to Sri Lanka and stated that he is willing to go not only to Geneva but 'even to hell' to oppose the government if it continued to violate the human rights of our people. (Hansard – 25.10.90 – page 424).
"From the time I was Foreign Minister, serious allegations of human rights violations started to pile up against the Rajapaksa administration and my repeated requests to take these allegations seriously and to address the mounting accountability issues fell on deaf years. Even after the war, when the allegations became much more serious, the UNP repeatedly asked the regime to start a credible investigation locally without allowing the flood gates of international scrutiny to be opened. Instead the head of state and his ministers went on a spree of triumphalism furiously dismantling many of our democratic institutions: the judiciary was one of the key targets. The international community, after offering the Sri Lankan Government numerous opportunities to carry out a credible internal investigation into the alleged human rights violations, especially in relation to the final phase of the war, has determined that the Rajapaksa regime is neither willing nor capable of such action…….."
Last Tuesday, in her statement to the on-going 26th sessions of the UN Human Rights Council in Geneva, Human Rights High Commissioner Pillay said "….. I note also that last month marked the fifth anniversary of the end of the war in Sri Lanka, where the scars created by terrorism and conflict have yet to heal. My Office has now put in place a staff team that will be supported by several experts and Special Procedures mandate holders, to conduct the comprehensive investigation mandated by this Council in order to advance accountability, and thus reconciliation. I encourage the Government to take this opportunity to co-operate with a credible truth-seeking process……."
It is clear from Pillay's brief remarks that the fuller international investigation team is yet to be formally constituted although the OHCHR is still in that process. According to media remarks by Pillay's spokesperson Rupert Colville, only Sandra Beidas has been named officially as senior co-ordinator of the OHCHR investigation. Colville has confirmed that there will be a secondary team comprising two persons. One who has been invited to serve and yet to confirm acceptance on this team is Dame Sylvia Cartwright. Whilst she is likely to accept, the second investigator is in the process of being picked. It is only thereafter that official appointments are to be made.
Beidas is to head a team of 12 from the OHCHR (Office of the High Commissioner for Human Rights). They are: A human rights investigator (for 10 month stints), a legal advisor (for an eight month stint), two human rights investigators (for eight month stints), an Administrative Assistant (for a ten month stint), A Sinhala and a Tamil Translator (for a three month stint), a Forensic Consultant (for a three month stint), One Archiving Consultant (for a two months stint) and two pro bono experts to travel to Geneva (21 days), Sri Lanka (5 days) and Asia Pacific region (5 days). Spokesperson Colville has also confirmed that there will be a secondary team comprising external experts who would accompany the investigation team and provide independent verification of the investigation's integrity. The composition of the investigation team, approved by the General Assembly, will cost US$ 1,460,900.
Named as a senior Co-ordinator of the OHCHR investigation responsible for administrative aspects, Sandra Beidas, is a British diplomat with 15 years' experience in the UN system. A former Amnesty International staffer, she served in Haiti (Human Rights Mission), Congo (UN Head of Child Protection) and Nepal (Head of protection and reporting section).
In 2012, she was expelled from the UN mission in South Sudan after authorities there labelled her as 'persona non grata'. She was removed from the country due to her involvement in a report published in August of that year, which accused the army of torture, rapes, killings and abductions. The UN called her expulsion a "breach of the legal obligations of the government.
Seventy-year old Dame Cartright shot to prominence in 1988 by presiding over an inquiry into cervical cancer treatment at the National Women's Hospital in New Zealand. She was that country's first female District Court Judge in 1989 and later the first High Court Judge in 1993. A former Governor General of New Zealand for five years, she served thereafter as a trial judge of the Cambodian War Crimes Tribunal. She has also served as a member of the UN Convention to Eliminate All Forms of Discrimination against Women.
Pillay's statement, which included the brief references to the Sri Lanka investigation, will be her last before retirement. The upcoming session of the UN General Assembly in September is expected to confirm Secretary General Ban K-Moon's nominee, Jordan's Prince Zeid Ra'ad Zeid al-Hussein. Diplomats at the UN say Prince Zaid was a tougher diplomat than Pillay and was involved in the setting up of the International Criminal Court (ICC). In September 2002, he was elected the first President of the governing body of the ICC and served in that office for three years. He also has experience in peacekeeping operations as a political affairs officer in UNPROFOR, the U.N. peacekeeping mission in the former Yugoslavia during the Balkan conflict. He acted as an adviser to former UN Secretary General, Kofi Annan.
The OHCHR international investigation is sure to become a key issue when the polls campaign for the Uva Provincial Council gets under way. The Government wants to dissolve the Council by the first week of July and call for polls in September in what appears to be the last litmus test before a possible presidential poll. Even before the dissolution of the UPC, the major political parties are already busy.
President Mahinda Rajapaksa, now in Bolivia, has set aside June 21 and 22 to visit the Uva province. He will chair the District Development Committee at a meeting in Badulla and visit key places thereafter. This is whilst the Government is expediting development work in the province and UPFA leaders are busy carrying out a needs assessment of electorates in the province. The Leader of the main opposition UNP, Ranil Wickremesinghe, is already in Badulla this week. The JVP has launched grassroots level campaigns to consolidate its membership.
Thus, the posturing on the international investigation by different sides, besides the all important soaring living costs and huge and unchecked corruption will become election issues. It is clear the Government, already plagued by internecine disputes, would have to go it alone on all of them.