President issues proclamation without telling ministers, scope of Paranagama commission broadened; three foreign advisors appointed
After resisting for almost five years, the UPFA Government has eventually capitulated to the relentless Western spearheaded international pressure to conduct a domestic inquiry into alleged war crimes during the final stages of the separatist war in May 2009.
The move came this week as President Mahinda Rajapaksa trained his guns on three of his ministers at their weekly meeting on Thursday. This was over their different actions. In the crossfire were Ministers Rauff Hakeem, Bandula Gunawardena and Navin Dissanayake.
Significantly, the domestic inquiry mechanism will not be a new one. Instead, Rajapaksa has extended the "scope of the mandate" of the existing three-member commission of inquiry probing disappearances. It is headed by retired Judge Maxwell Paranagama and includes Priyanthi Vidyaratne and Mano Ramanathan. Since the establishment of this Commission on August 15 last year, according to the Commission's website (http://www.pcicmp.lk/component/content/article/80-news/118-progress-up-to-date.html), it has "up to date received in excess of 19,284 complaints inclusive of approximately 5000 from relatives of missing security forces personnel."
The website adds:
"The Commission has since then held Public Sittings during the months of January, February, March, June and July in Killinochchi, Jaffna, Batticaloa and Mullaitivu. During these sittings, the Commission has heard oral evidence of 786 complainants. The recorded evidences (sic) of these complainants are being analysed for further investigations through an independent investigative team." That shows the enormous volume of the work the Commission has to cope with in regard to only disappearances. The inquiries have been time consuming. If hearing the oral evidence of 786 cases has taken so much time; one could argue that the task could go on for more than 25 years. It is in that midst that the scope of the Commission has been broadened considerably.
A proclamation issued by President Rajapaksa and gazetted this week (July 15) says he is of the opinion that "it is in the interest of public welfare to make further inquiries into several other matters specifically and generally referred to in the report of the LLRC (Lessons Learnt and Reconciliation Commission)." Such matters to be probed now in terms of the proclamation are:
The principal facts and circumstances that led to the loss of civilian life during the internal armed conflict that ended on May 19, 2009, and whether any person, group or institution directly or indirectly bears responsibility in this regard by reason of a violation or violations of international humanitarian law or international human rights law.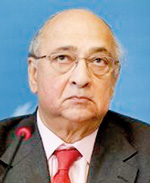 Whether such loss of civilian life is capable of constituting collateral damage of a kind that occurs in the prosecution of proportionate attacks against targeted military objectives in armed conflicts and is expressly recognised under the laws of armed conflicts and international humanitarian law, and whether such civilian casualties were either the deliberate or unintended consequences of the rules of engagement during the said armed conflict in Sri Lanka.
The adherence to or neglect of the principles of distinction, military necessity and proportionality under the laws of armed conflict and international humanitarian law, by the Sri Lankan armed forces.
Whether the LTTE as a non-state actor was subject to international humanitarian law in the conduct of its military operations.
The use by the LTTE of civilians as human shields and the extent to which such action constitutes a violation of international humanitarian law or international human rights law, and did or may have significantly contributed to the loss of civilian life.
The recruitment of child soldiers by the LTTE or illegal armed groups- affiliated with the LTTE or any political party in violation of international humanitarian law or international human rights law. International criminal activities of the LTTE and the application of financial and other resources obtained through such illegal activities in the prosecution of the conventional and guerrilla war in Sri Lanka by the LTTE.
The suicide attacks by LTTE using child soldiers and other combatants under the direct orders of the leader of the LTTE, Velupillai Prabhakaran or any persons acting on his behalf, and the culpability for such actions under international humanitarian law or international human rights law.
Until the proclamation was made public on Thursday, the Government's position was that no war crimes of any sort were committed by the armed forces and hence no investigation was required. In fact, the then Commander of the Army Lt Gen. Jagath Jayasuriya convened a six-member Court of Inquiry headed by Major General A.W.J.C. de Silva to "investigate and submit a report" on the observations made in the LLRC report. On January 24 last year, among other matters, the military court reported that "evidence before the Court has conclusively established that the Humanitarian Operation was conducted strictly in accordance with the "Zero Civilian Casualty" directive made by His Excellency the President Mahinda Rajapaksa and commanders at all times obeyed the said directive and even where the LTTE terrorists had fired from No Fire Zones (NFZs), commanders refrained from firing at such NFZs. It has also been revealed that as an additional measure of safety, artillery commanders had added 500 metres more to the boundaries of NFZs given by higher headquarters….." The then Army Commander handed over the report to Defence Secretary Gotabaya Rajapaksa.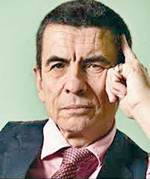 This week's Presidential proclamation, however, acknowledges the need to conduct a probe nevertheless. And that too, citing the same LLRC recommendations. That indeed is a marked shift in the UPFA Government's position. More so, when the international investigation by the Office of the (UN) High Commissioner for Human Rights in Geneva has already got under way. Adding weight to an expanded investigation into alleged war crimes by a three-member Commission probing disappearances is another factor. The Government, which had insisted on there being no role whatsoever for any "foreign intervention," has now named three persons to "serve on an Advisory Council to the Commission of Inquiry." Rajapaksa's proclamation said he may appoint "other experts as may be required" from time to time to advise the Commission.
In other words, the Commission of Inquiry probing disappearances has not only had its mandate broadened to probe allegations of 'war crimes' but also drawn an international element, with more foreign members to be included. Such an international element has included persons who have argued in UN tribunals and sent to jail rogue leaders like Charles Taylor of Liberia and prosecuted Slobodan Milosevic, the Serbian President. A corollary to this appears to be the Truth and Reconciliation Commission (TRC), on the lines of South Africa model, which the Government wants to set up. It reflects a scenario where in the unlikely event of any person or persons being found guilty, they could seek amnesty from the TRC. Here are the three persons named so far:
Sir Desmond de Silva (75) Queen's Counsel is a prominent British lawyer and a former Chief War Crimes Prosecutor at the UN Tribunal for Sierra Leone. His father Frederick de Silva MBE was former Ceylon Ambassador to France and Switzerland. Sir Desmond's grandfather was the late George E. de Silva, the well-known politician from Kandy. Described as an authority on armed conflict, he was born in Britain.
Professor Sir Geoffrey Nice (69) – A barrister in Britain with vast experience of international criminal tribunals including Sudan, Kenya and Libya. He headed the trial of Slobodan Milosevic at the international tribunal for the former Yugoslavia in the Hague.
Professor David Crane (64) – He was the Chief Prosecutor of the Special Court for Sierra Leone (SCSL) from April 2002 until July 15, 2005. During his tenure, he indicted, among others, the then Liberian President Charles Taylor. Crane was replaced as chief prosecutor by his deputy Desmond de Silva. On April 26, 2012, the SCSL, sitting in The Hague, convicted Taylor on various charges. Crane spent 30 years working for the United States federal government. His former posts include Director of the Office of Intelligence Review, assistant general counsel of the Defence Intelligence Agency and Waldemar A. Solf Professor of International Law at the United States Army Judge Advocate Generals School.
Last Thursday, External Affairs Minister G.L. Peiris was admonished strongly by President Rajapaksa for not including a nominee from Japan. The Minister had sought a name hurriedly from the Japanese Embassy in Colombo. When officials there contacted Tokyo to arrange for it, the Gazette notification containing three names had already been published. Rajapaksa had learnt of the disappointment of the Embassy officials. He had said if indeed there was a hurry, Peiris should have informed the Embassy. He pointed out to Peiris that Japan was a country which had been at the forefront helping Sri Lanka and that was no way to treat it. It is now likely that a possible nominee from Japan would be included in another notification, perhaps with others.
The UPFA Government's 360 degree about-turn to activate a domestic inquiry, if executed last year or earlier, would have obviated international criticism – and possible the UN Human Rights Council investigation that has started. It could also have given the Government some leverage in softening the third US-backed resolution in March this year calling for an international investigation into alleged war crimes. Even more, it would have saved enormous embarrassment by preventing utterances by Government leaders over disallowing any outside parties to meddle in Sri Lanka's affairs and being avowedly opposed to probing alleged war crimes. Above all, the move to set up a domestic mechanism of any sort is a signal to the international community that the Government, which strongly refused earlier, now acknowledges the need to probe allegations of war crimes. This clearly highlights the culture of ad hocism that has become permanent feature in the conduct of Sri Lanka's foreign policy. Blunders are caused one after another and then undone. Amidst the colossal damage that follows, fresh moves are made to confound the situation further. Just two weeks ago, the nation witnessed the confused saga of South Africa's role in "peace and reconciliation" in Sri Lanka.
Before relenting, there was a lot of chest thumping with new patriotic fervour reaching fever pitch. It was all over the official position of non-cooperation and steadfastly debarring any interference. Of course, this is not the first time such dramatic and secret policy changes have occurred. UN Secretary General Ban Ki-moon named a three member UN panel in May 2010 to address accountability issues. Officially, the Government declared that it would neither recognise nor testify before the body. However, a Government delegation met the panel secretly in New York as revealed exclusively in the Sunday Times front page lead story of March 6, 2011. Official confirmation, which was embarrassment to the Government, came when the PoE released its report where mention was made of the meeting at Sri Lanka's request.
What brought about the latest change? Through diplomatic channels, the Government had received repeated signals to take the UN international investigation "seriously". Countries that threw their weight behind Sri Lanka at the UNHRC have been telling the Government this. The Government has been told that it was still not too late for it to take "positive measures" that could create a better environment though neither the ongoing international investigation nor its findings would be stalled. The idea, they said, was to mitigate the adverse circumstances that may arise.
Yet, the diplomatic dialogue between Colombo and Washington, the United States being the principal player, was strained to such a point that there has been no positive engagement on the issue. Adding to such a situation, a Washington diplomatic source said was what were called "malicious personal campaigns" against US Ambassador Michele Sison and other Embassy officials. "The view here is that they are inspired by the leadership in Colombo. Even the most virulent among the countries that loathe US do not resort to this," said the source.
In the light of this, what has remained a closely guarded secret in the past many months are the costly back channel contacts the UPFA Government has continued in the United States. It has gone on in the past many months. A phase of this played out last week when Sajin de Vass Gunawardena, Monitoring MP for the Ministry of External Affairs, flew to Los Angeles to pursue the same back-channel diplomacy.
At the centre of this effort with him is Imaad Zuberi, a US citizen of Pakistani origin. He is a partner in a venture capital and boutique international consulting firm. Those at the highest levels of the Sri Lanka Government believe Zuberi wields strong influence with President Barack Obama. Zuberi is Co-Vice Chair of National Finance Committee (NFC) of Obama for President, National Co-Chair of Technology for Obama (Tech43), National Co-Chair of Generational Forty Four (Gen 44) and National Co-Chair of Asian-Americans Pacific Islanders for Obama (AAPI).
Zuberi had been introduced to UPFA leaders by Saleem H. Mandviwalla, a one-time Chairman of the Board of Investment of Pakistan. He was also a Minister of State for Investment for nearly five years until last year. Among others, he counts as friends President Rajapaksa and Namal Rajapaksa MP. Mandviwalla has visited Sri Lanka frequently in recent months together with Zuberi and a US businessman and were given the privilege of using the VIP lounge at the Katunayake international airport. The latter was seeking investment opportunities in Sri Lanka. He has said that he has plans for near US$ 200 million projects.
Even helicopters were made available for them to identify possible locations for the tourism oriented projects. As the saying in the US goes, there is nothing called a free meal. So, initiatives by them not only involve considerable expenditure including covering expenses by the Government but a quid pro quo to facilitate projects in Sri Lanka. That's truly a win-win situation for them.
What the PR firms in the US, at least a half a dozen of them and the Sri Lanka Embassy in Washington DC failed to do at a cost of millions of dollars in public money, it seems is now being targeted through back-channel diplomacy. One need hardly say money is of little consequence in such ad hoc exercises. It may be recalled that President Rajapaksa sought the help of Pakistan Prime Minister Nawaz Shariff to obtain the services of an international lawyer from his country to give opinions on matters arising from the US-backed resolution. Dr Mohammed Azam Chaudhry, a leading Pakistani lawyer who served in the UN, was sent to Sri Lanka, as revealed in the Sunday Times (Political Commentary) of May 25 this year.
However, Colombo-Islamabad relations have taken a dip after the Government revised visa procedures for Pakistanis visiting Sri Lanka. Whilst visas on arrival have been withdrawn, applications for visas on the internet (or the Electronic Travel Authorisation – ETA) are now subject to screening by intelligence authorities in Colombo causing a delay. Yet, applications could be made by Pakistanis to either the Sri Lanka Embassy in Islamabad or the Consulate in Karachi. An official at the Department of Immigration and Emigration said such applications, particularly from bona fide travellers, would be cleared within the shortest time period, mostly within a week.
External Affairs Ministry Secretary Kshenuka Seneviratne, Foreign Office sources said yesterday, would leave for Islamabad early next month for bilateral talks with her Pakistani counterpart. The visa issue will be one of the topics for discussion. The visit, these sources said, would come ahead of a three-day visit to Pakistan by President Rajapaksa from August 21. Contrary to earlier reports, Rajapaksa will now receive Chinese President Xi Jinping, who will be arriving in Sri Lanka on a three-day visit on September 9. The Chinese leader will visit India and Pakistan during this Asian tour.
Though the Presidential proclamation was gazetted and made public on Thursday, ministers who were at their weekly session that same day were unaware of it. There were other key issues for President Rajapaksa. He was livid that Justice Minister Hakeem, leader of the Sri Lanka Muslim Congress (SLMC), had made some strong remarks when he addressed the Foreign Correspondents Association (FCA). The issue was first raised by Minister Anura Priyadarshana Yapa who said there were colleagues who were addressing the media. Eya maadya walata kiyana dey walin prevesam venna oney (One has to be careful of the things they tell the media), he said without mentioning names. Some ministers turned to Hakeem.
President Rajapaksa was particularly incensed about a report in the Chennai based newspaper The Hindu where Hakeem had spoken about "samoola gathanaya" or holocaust. The relevant part of the report said, "Sri Lanka's Justice Minister and Sri Lanka Muslim Congress (SLMC) Leader Rauff Hakeem said the recent anti-Muslim attacks in the island were part of a "virtual holocaust" against Sri Lankan Muslims. Observing that the attack was not an isolated incident but one that pointed to a clear pattern part of a "larger national project", Mr. Hakeem said the underlying reason for the attacks on Muslims was economic. "Also, they need an imagined enemy," he said, addressing the Foreign Correspondents' Association here on Friday….."
President Rajapaksa spoke on these remarks made by Minister Hakeem even at the Central Committee meeting of the Sri Lanka Freedom Party (SLFP) this week. There he said there was a need to take action. Amethi kenek kohomada kiyanney mehe samoola gathanayak thinawa kiyala (How can a minister say there has been a holocaust here), he asked his ministers. He said there were people who were asking that Hakeem be removed from the Cabinet of Ministers. He was not going to be told what to do on such matters. Without disclosing the identity, Rajapaksa also said a minister had remarked that the President was now leaning on him for want of votes. Mama eka karanna avey nehe (I did not come to do that), he exclaimed. He said there was no such thing. It was his policy to be fair by all and he was not hesitant to do the right thing. He has never feared anyone and worked according to his conscience. Hakeem sat through the session without responding to any of the references made to him.
At the Cabinet meeting, considerable time was spent discussing a recommendation by Education Minister Bandula Gunawardena not to permit students of international schools to join state run schools to follow GCE Advanced Level classes. This was on the basis that it was not fair by children in state schools. However, the Education Minister met a storm of protests. Rajapaksa tried to diplomatically handle the situation but was angered at one point to use a strong word on Minister Gunawardena. Among those opposing the move were Ministers Wimal Weerawansa, Basil Rajapaksa, Keheliya Rambukwella and Sarath Amunugama. Ministers pointed out that existing laws forbade private parties from starting schools with classes from Grade I to V. This had been observed in the breach. International schools have sprung up in the meanwhile with owners registering them as companies. They said one cannot discriminate against the students. Minister Gunawardena was to note that they were an affluent class.
Minister Basil Rajapaksa sought to know whether there was any possibility of a marks system since international schools did not have sufficient students for GCE AL classes. He also asked Minister Gunawardena why students in international schools could not do their GCE Advanced Levels in state run schools. When the Education Minister gave reasons, Minister Rajapaksa said it was unconstitutional to make such a refusal. It was the fundamental right of every child to study in a school which he or she chooses. Minister Patali Champika Ranawaka observed that there was no such thing called international schools in any part of the world. Syllabuses were made in foreign schools for the student's progress bearing in mind the international environment. He charged that it was the UNP Government of Ranil Wickremesinghe that had allowed the proliferation of international schools. The Minister said that his two children were being sent to Government schools as he could not afford international schools.
A decision on the matter is still pending. However, the Cabinet of Ministers decided that GCE Ordinary Level students who have failed their mathematics should be allowed to follow GCE advanced level classes. They are to be given a two-year deadline to obtain a pass in this subject. This decision is in the light of revelations that a large number of students have failed in mathematics and were thus unable to move ahead with their studies. Minister Vasudeva Nanayakkara seized the opportunity to raise issue over admissions to the Law College. Justice Minister Hakeem spoke out for the first time. He said the Council of Legal Education had found that some of the degree certificates submitted for admission were dubious. The Council was approving only those with merit since it had to maintain standards.
These issues that came up one after another made Rajapaksa hot tempered. He said he was compelled to repeat the remarks he had made many times in the past. He said his Government was like a saloon door. Those who wish to enter could do so and those who wanted to leave could also do so. He said he would not force anyone to stay behind. Then he turned to Minister Navin Dissanayake and declared Maamandiyata veda karanna yanawa nang yanna, (if you are going to work for your father-in-law, you can leave). His father-in-law is Karu Jayasuriya, Chairman of the United National Party (UNP) Leadership Council.
The suggestion was to leave and support Jayasuriya's campaign if he was a candidate at the upcoming presidential elections. Rajapaksa said when he invited Jayasuriya to join the Cabinet he came. When asked to leave, he left. President Rajapaksa exhorted Api kathakarapu ay wah paththareyta denna epa (Don't give to newspapers what we discuss). He added Neththam ewa Sunday Times ekay yai (Otherwise, it will go in the Sunday Times) and in what seemed an afterthought added, Lankadeepeth yai (will appear in the sister newspaper Lankadeepa too).
The modalities of how the broadened scope of the Commission on Disappearances will function are to be worked out. That the development comes ahead of the Uva Provincial Council elections, the precursor to presidential polls, would no doubt be a major issue for the main opposition United National Party (UNP). Like all other issues, whether the UNP is ready to grasp it and move aggressively in its polls campaign remains the critical question.