Kachchatheevu/ Kadchatheevu
Published in South Asian Analysis Group on Monday, February 08, 2010.
Paper no. 3655
India's Bilateral Agreements and Centre-State Relations –
A Perspective from Tamil Nadu
By V. Suryanarayan
Know the Etymology
: 22
Place Name of the Day: Wednesday, 26 December 2007
Kachchatheevu/ Kadchatheevu


Kaccatīvu
Kadcha+theevu
The forest / desert island
The island of refuge
The island for taking rest
The island on the way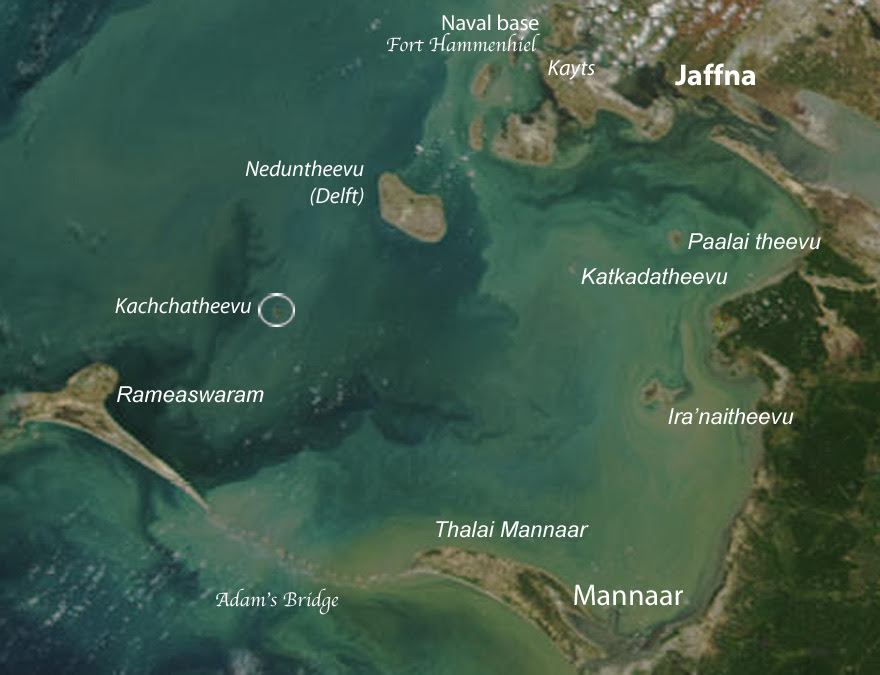 Satellite image showing the location of Kachchatheevu [Image courtesy: NASA, Visible Earth, Legend by TamilNet]
India, Sri Lanka and the Kachchatheevu Crisis:
 A Fact Sheet and Possible Solutions Prof. V. Suryanarayan Senior Professor and Director (Retd.), Centre for South and  Southeast Asian Studies, University of Madras.
Share Blame for Fishing Dispute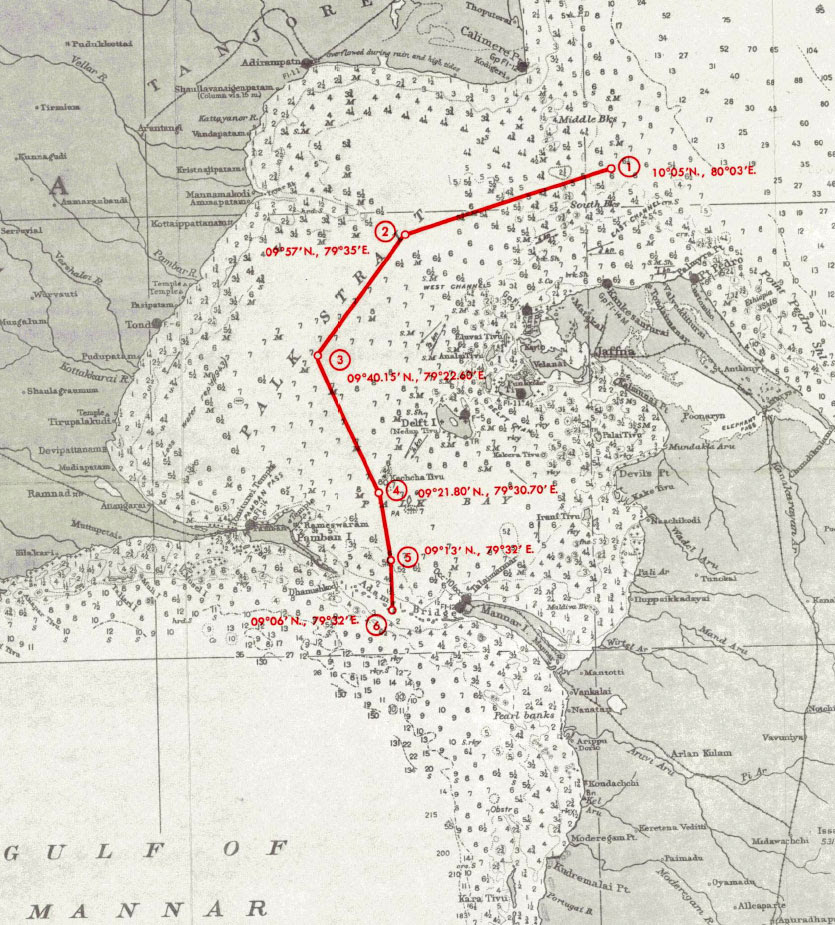 Maritime boundary in the Historical Waters of the Palk Bay between India and Sri Lanka. [Courtesy: U.S. Department of State, Bureau of Intelligence and Research, 1975]
NAVAL POWER IN INDIA`S GEOPOLITICS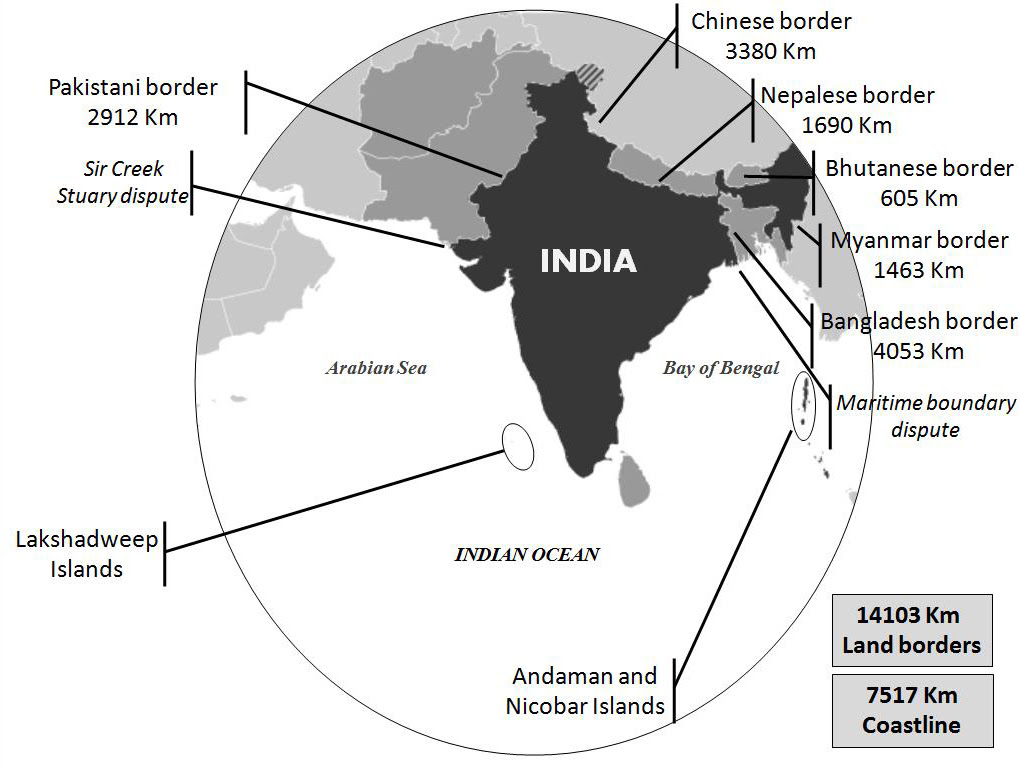 Israel, India agree on missile defense system against China, Pakistan nuclear strikes
India Targetted Sri Lanka's Strategic Installations With It's Nuke Capable Agni Missile System..?
http://sinhalaya.com/news/eng/2012/india-targetted-sri-lankas-strategic-installations-with-its-nuke-capable-agni-missile-system/
Indian missiles targeted Sri Lankan strategic assets
Sri Lanka : India\'s missiles targeted Sri Lanka\'s strategic institutions – report

http://missilethreat.com/archives/id.7667/detail.asp

India Targetted Sri Lanka¡¦s Strategic Installations With It¡¦s Nuke Capable Agni Missile System..?
August 22, 2012 :: News
India, it was reported stationed long range Agni type Missile system targeting Sri Lanka's strategic institutions. Among these strategic institutions are, Colombo and Hambanthota Ports, Katunayaka, Ratmalana and Mattala Air Ports, Military Headquarters, Putlam Coal plant and Kerawalapitiya-Kelanithissa oil fired Power Plants etc.

Indian Defense Authorities launched an Integrated Guided Missile Program (IGMOP) for the Research and Development of comprehensive range of missiles, which is managed by the Defense Research and Development Organization (DRDO). They have now developed Nuke capable Agni I – VI (capable of carrying 1000-2000kg war heads within a range of 1000 – 8000km) which can target any military or any other installation in South Asia including Sri Lanka.

India and the US joined in secret to cut off China's supply route from Iran-Pakistan-Sri Lanka –Bangladesh and Myanmar. It is reported that India is also in the process of developing a Ballistic Missile Defense (BMD) system as an initiative to develop and deploy a multi layers system to protect India from possible ballistic missile attacks from Pakistan and China. Recently, India charged Sri Lanka for secretly soliciting technical support from Pakistan to develop Nuclear Energy and possible enrichment of Uranium so that Sri Lanka could develop medium range missiles with Nuke war heads.

This sensitive defense related information was revealed when the Indian Intelligence Agency's Research and Analysing Wing (RAW) sacked its high ranking officer, Amreet Ahluwalia from his posting (Beijing Chief) in China. Ahluwalia was charged for compromising sensitive defense information relating to India-China-Pakistan and perhaps Sri Lanka. Ahluwalia, a joint secretary level officer, was suspected for 'Operational Impropriety' and has been summarily dismissed. Earlier, in 2004, the same charges were brought against Rabinder Singh who had defected to the US with stock files of information regarding India's missiles and nuclear capabilities.

In 2008, the then RAW head, Ashok Chaturvedi charged JS level officer Ravi Nair posted in Sri Lanka for cultivating intimate connections with a Thai-Chinese girl who was said to be a Chinese Spy. This connection had begun when Ravi Nair was posted in Hong Kong and was uncovered when his legal wife complained to the RAW about his liaison with this Thai-Chinese woman.

A few weeks ago, the Indian HC in Sri Lanka was rocked by the sexual scandal involving its 1st secretary, Anurag Srirvastara and the Editor of the Daily Mirror, Champika Liyanaarachchi. The Editor of the DM published a few news articles against India as a smoke screen after their clandestine relationship was exposed,. She still continues her secret liaison with various agencies which are anti Sri Lanka.

India, this time used the Tamil Card to get more economic benefits from Sri Lanka while opposing every move of the Chinese Investors. The most recent being the Exclusive Free Trade Zone in Trinco for the Indians and the Catic deal in Colombo.

India as a great power 
Know your own strength  
India is poised to become one of the four largest military powers in the world by the end of the decade. It needs to think about what that means
http://www.economist.com/news/briefing/21574458-india-poised-become-one-four-largest-military-powers-world-end

India's DRDO-developed air defence missile system Akash ready for induction into Indian Army

http://www.asiandefencenews.com/2014/06/indias-drdo-developed-air-defence.html
Regional Focus

Reviewing India's nuclear doctrine?

History Of Indias Global Position Politics Essay

National Defence University

Summaries i

 Ballistic Missile Defense: Implications for 

India-Pakistan Strategic Environment

Dr Zafar Nawaz Jaspal

1

 Comprehensive Test Ban Treaty: Emerging 

Trends & Options for Pakistan

Brigadier Muhammad Khurshid Khan

27

 The Evolving Nature of Pak-US Relationship

Dr. Raja Muhammad Khan

59

 Indian Air Force: A Regional Power By 2020 

Air Commodore Zia ul Haque Shamsi

97

 Possibility and Implications of an Israeli 

Strike on Iranian Nuclear Installations

Major Shams uz Zaman

119

 Role of Media in Modern Warfare

Air Commodore Asadullah Khan

135

 Prospects of Pakistan-Cuba Relations

Ambassador Najm us Saqib

163

 Conceptual Framework of Homeland 

Security: A Case Study of Pakistan

Ms Afifa Kiran
_________________________________________________________________-
In the summer of 2000 French media reported that Israel's German-built Dolphin submarines had tested 1,500km cruise missiles near Sri Lanka.
___________________________________________________
Missile

Last updated: February, 2013

Israel manufactures and deploys technologically sophisticated and diverse ballistic missile, cruise missile, and missile defense systems. [1] Several overarching themes characterize Israel's missile program. First, Israel's strategy of maintaining a "qualitative military edge" over potential adversaries motivated the country to rapidly develop one of the region's most capable missile production infrastructures, and to deploy the region's most advanced missile systems. [2] Second, Israel's space program provides an additional venue for advanced ballistics science and rocketry engineering, and has collaborated technologically with Israel's missile community­. [3] Third, Israel has often offset the high costs of developing and maintaining a superior missile capability both by entering into international development collaborations and by exporting and licensing its missile technology. [4] Finally, Israel has developed a layered and multi-faceted portfolio of both offensive and defensive missile programs to address the aerial threats posed by a diverse set of both state and non-state actors, operating from different geographic locations and equipped with different types of weaponry. [5]

(…Full Text..)
http://www.nti.org/country-profiles/israel/delivery-systems/
______________________________________________________
Sri Lanka denies Israel cruise missile tests
Colombo (AFP) June 26, 2000 – 

Sri Lanka Monday denied newspaper reports that Israel had test-fired cruise missiles capable of carrying nuclear warheads off the island's southern coast.

"The defence ministry has confirmed that no such testing has taken place within Sri Lanka's territorial waters or the exclusive economic zone," the foreign ministry said in a statement.

The statement was reacting to local press reports based on an article in the London Sunday Times of June 18 which cited Israeli defence sources as saying that the tests took place in May off Sri Lanka.

It said the missiles hit targets at sea at a range of about 930 miles (1,500 kilometres).

In Jerusalem, a defence ministry spokesman denied the report,

"The information is just not right," a defence ministry spokeswoman said, refusing to comment further.

Israel has never confirmed nor denied it has nuclear weapons and refuses to submit nuclear sites to international inspection.

It is one of four countries along with India, Pakistan and Cuba that have not signed the Non-Proliferation Treaty (NPT), prompting concern from neighbouring states over its nuclear intentions.

____________________________________

 

(………………………..…….)

It is rumored that Israel in 2002 off Sri Lanka tested a nuclear-capable version of thePopeye Turbo cruise missile from one of it's Dolphin Class submarines.

(……………..)

Wednesday, November 23, 2005

According to 

news reports 

the Germans are going ahead with plans to sell Israel two new AIP-equipped 

Dolphin class SSK 

submarines. Israel already owns three Dolphin submarines acquired from Germany in a deal made after the first gulf war. These Dolphin subs replaced Israel's German built Gal Class submarines, which entered service in 1977.The Dolphin class is designed for interdiction, surveillance and special-forces operations with torpedo and cruise missile weapons capabilities.

Dolphin Class Submarine

Specifications
Crew – 30 – 35
Displacement, surfaced – 1,640 tons surfaced , 1,720-1900 [est] submerged
Length – 57.3 m (188ft)
Beam – 6.8 m (22.6ft)
Dived speed – 20 knots
Operating Depth – Deeper than 200m (600 feet)
Cruise Range – 8,000 miles surfaced, 400 miles submerged
Weapons capacity – 16 surface to surface missiles or torpedoes
Sensors – PRS-3 passive ranging sonar, kollmorgen periscopes
Propulsion – three 16v mtu 396 se 84 diesel engines, single screw.

These new Dolphin submarines will be equipped with an air-independent propulsion (AIP)system not on Israel's current submarine inventory. This system would significantly increase the subs submerged range and stealth.

It is rumored that Israel in 2002 off Sri Lanka tested a nuclear-capable version of thePopeye Turbo cruise missile from one of it's Dolphin Class submarines. This Submarine Launched Cruise Missile (SLCM) reported range was about 1,500 km, significantly larger then any other SLCM variant carried by Israeli subs.

The rumours concerning Israel's nuclear-capable cruise missiles had stalled these additional sales from Germany in 2003, as did Israeli reluctance over the price. Thecurrent deal is reported to be worth EUR 1 billion ($1.17 billion) for the two AIP-equipped SSK Dolphin Class submarines.

The $1.17 billion acquisition of these submarines constitutes a major outlay from the Israeli defense budget which was about $9.1 billion in 2003.

___________________________________________

DoD Deploys Missile Defense and Radar Systems Across Asia

Amid Failures, US Missile Defense Goes Global