Sri Lanka's Ambassador to Washington DC Prasad Kariyawasam says that NO assault took place and High Commissioner Nonis was a liar.
"Now you understand why we are pushing against Sri Lanka over human rights violations." British Foreign Secretary Philip Hammond asks HC Nonis
President going ahead with January poll, questions over Pope's visit
Vatican's formal response likely when Presidential poll is announced, but preparations continue
More details of Sajin Vass' alleged attack on Nonis; MR dismisses it but British politicians shocked
UNP still embroiled in power struggle; seniors worried about role of "outsider" with links to UPFA leaders
UPFA parliamentarians caught a glimpse last Friday of how opinions clashed at the highest levels over an unexpected issue that haunts the Government — the alleged assault on Chris Nonis, the then Sri Lankan High Commissioner to the United Kingdom by Sajin de Vass Gunawardena, the Monitoring MP for the External Affairs Ministry at a dinner party in New Jersey, a suburb of New York.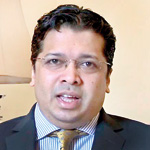 President Mahinda Rajapaksa, who chaired the meeting of the Government Parliamentary Group on Thursday mimicked Nonis humorously and declared "Eyagollo amuthu type ekey minissu ney" or they are a strange type of people. The meeting was held at the Presidential Secretariat. He said he had inquired into the incident by asking External Affairs Ministry Secretary Kshenuka Senewiratne, Sri Lanka's Ambassador to Washington DC Prasad Kariyawasam and the host Dilan Ariyawansa, Sri Lankan Airlines representative in New York. They had all said that no assault took place, he added.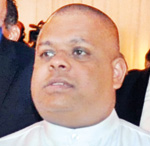 "Ehema kiyanna honda nehe" or it is not good to say like that, declared Economic Development Minister, Basil Rajapaksa. He said High Commissioner Nonis had defended the country. There was a class of people (Usas panthiya) who had appreciated his contribution and held him in esteem. He said HC Nonis was a person with a reputation (namak thiyana ekkenek). Hence the issue should not be dismissed altogether. Minister Rajapaksa said that an impartial investigation should be conducted.
By then news had reached UPFA leaders that Janatha Vimukthi Peramuna (JVP) leader Anura Kumara Dissanayake was to raise issue in Parliament. They felt it should not be allowed on the grounds that a reference to an MP cannot be made without moving a substantive motion. "If you want to raise the issue with deference to a fellow MP, you have to do it through a substantive motion," Deputy Speaker Chandima Weerakkody told the JVP leader. Later, Parliament's Secretary General Dhammika Dissanayake wrote to the JVP leader. He said: "Question raised on 09.10.2014 under Standing Orders 23 (2) This is to inform you, Deputy Speaker has decided that as the question you have raised under Standing Order 23(2) is in reference to the conduct of a Member of Parliament the question cannot be allowed under Standing Order 31(9) and Standing Order 78."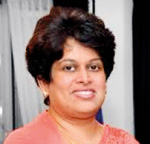 The JVP leader, a party spokesperson said, had asked permission from the Speaker to make the statement under Standing Orders 23 (2) which says "a matter of public importance may be asked at the conclusion of questions, by the Leader of the Opposition or a leader of a recognised political party after due notice has been given to the Minister concerned." In marked contrast, UNP parliamentarians were silent on the issue. Only Lakshman Kiriella, a former Deputy Foreign Minister, who was assigned that week's news conference — a routine which the party is now accustomed to — raised the matter all too briefly. If he declared erroneously that President Rajapaksa was present when the incident occurred, none of the UNP parliamentarians thought it fit to correct the claim or make the party's position clearer on the developing controversy. In Parliament where they could hold the Government accountable and seek answers, none raised issue. When it came to issues related to External Affairs Ministry, the UNP's silence is ominous. After the Basil Rajapaksa intervention, UPFA leaders felt that acting Minister External Affairs Neomal Perera should make only a brief statement on the matter should the necessity arise. That necessity has not arisen with the Government dismissing the complaint of one of the country's top High Commissioners as not of public importance.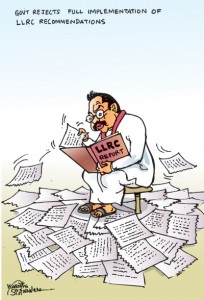 Details of the incident where EAM Monitoring MP Vass Gunawardena allegedly slapped High Commissioner Nonis in the early hours of September 24 were revealed in these columns last week. On October 3, High Commissioner Nonis was informed that his letter of resignation dated September 24 had been accepted. EAM officials in Colombo said he had also been told by a High Commission staffer in London last Monday that he would have to return his car and vacate his office immediately. Chamari Rodrigo of the High Commission had been asked by the EAM to overlook the work of the High Commissioner.
Upon his return from New York after tendering his resignation to President Rajapaksa, Nonis was at the annual conference of the ruling British Conservative Party in Birmingham. This had been on the basis that his letter of resignation had not been accepted then. At a reception to foreign envoys and dignitaries, British Foreign Secretary Philip Hammond, an onlooker at the conference said, had walked up to Nonis and declared, "Now you understand why we are pushing against Sri Lanka over human rights violations."
Former Maldivian President Mohamed Nasheed was to remark, "What they are doing to me in Maldives, they are doing to you in Sri Lanka."
India's former Foreign Secretary and High Commissioner to UK, Ranjan Mathai declared, "I am appalled." The news of the incident of which more details are now emerging had reached the diplomatic community in Britain. Another envoy, whom the onlooker could not identify by name, had asked Nonis "Any broken bones?" He laughed it off.
In new accounts emerging, eye witnesses said, it was Ambassador Kariyawasam who reportedly separated the duo when the alleged attack on Nonis took place. Kariyawasam had travelled to the dinner party in Nonis' rented car from the Waldorf Astoria where President Rajapaksa and his delegation members were staying. Moments after the alleged attack, External Affairs Secretary Senewiratne had exclaimed "Go Chris, Go Chris!!" Nonis returned to his hotel and hours later went to a New York hospital. Doctors there said they carried out a CT scan on him and declared he was out of serious danger. When he returned to Waldorf Astoria, Nonis saw President Rajapaksa walking out of his suite. It was there that he related the incident and told him he was resigning as High Commissioner. One eye witness said Rajapaksa asked Nonis not to do so saying he would return in an hour. He was going to the UN to deliver his address at the 69th session of the UN General Assembly. At a later meeting before he emplaned for London, Nonis had handed in his resignation.
In London, Nonis was to face queries from many Sri Lankans over the incident. To one confidant he declared that his host on the night of the incident, Dilan Ariyawansa had met him only the previous day. He had complained that the High Commissioner had not heeded his invitation to Sri Lanka delegation members last year to attend his dinner party. Hence, he said, Ariyawansa had said he would very much like him to attend this time. At the Waldorf Astoria, Nonis had asked Ambassador Kariyawasam about the party. He had said he too had been invited. Thus, Nonis told his confidants in London, he invited Kariyawasam to travel in his car. He had alleged that on the night of the incident Vass Gunawardena had made some remarks about how the Portuguese betrayed Sri Lanka in the years past. This was just before his necktie was pulled and he was allegedly given two slaps and a hard shot on the right ear. Nonis had also referred to a previous engagement the night before Ariyawansa's dinner party. Saying he was a last minute invitee to a dinner hosted by Vass Gunawardena at a bar cum steak restaurant in New York City,
Nonis had claimed that there was some tension when he attended — with Vass Gunawardena taunting him there with unsavoury remarks in the presence of guests.
Besides those named in these columns last week, others present were Major General Shavendra de Silva, Sri Lanka's Deputy Permanent Representative at the United Nations; Ambassador Kariyawasam and SriLankan Airlines representative Ariyawansa. At one point, it is alleged, that Vass Gunawardena was locked in a mild argument with Kariyawasam, who sat across the table. The issue was about his official driver reportedly 'carrying tales.' The Sri Lankan envoy had declared that he would sack the driver if the allegations were found to be true. Another matter Nonis had insisted is that he had not asked Archbishop Malcolm Cardinal Ranjith to prevent Vass Gunawardena from meeting Pope Francis when President Rajapaksa visited the Vatican after the UN visit. According to him, the Cardinal had telephoned Nonis and asked what happened. He had related the story of his assault.
Asked for his views during a telephone call to London, Nonis replied, "The fact of the matter is that I was unlawfully assaulted. I cannot say anything more except to add that I stood for Sri Lanka at the events I attended after the assault. I praised our Government and our leaders until my resignation was accepted." Vass Gunawardena was not available for comment. A media event arranged at a five-star hotel in Colombo on his behalf by an official who dealt with the subject was called off at the eleventh hour. The Government's official response to the incident in New Jersey came from Media Minister and Official Spokesperson Keheliya Rambukwella. It was at Friday's news conference to brief the media on the previous day's ministerial meeting. Here are edited excerpts from the proceedings that were recorded:
Q: There was an incident where a Monitoring MP assaulted a High Commissioner. Who is carrying out the investigation, what is the progress of the investigation and when will it be completed?
A: There was a question raised in Parliament. There was a response to this question. Parliament is a higher authority. Therefore if you get that response you will find the answers for this question.
Q: But the question was ruled out.
A: Correct, Correct.
Q: We have been trying to contact the Minister concerned, but have not been successful.
A: He is overseas.
Q: But even Deputy Minister Neomal Perera is not contactable.
A: Yes, what do you want to know?
Q: We want to know the progress of the investigations.
A: In the first place this did not take place in a location during an official function. It took place at a private event where a group of friends were meeting. The Monitoring MP (Sajin de Vass Gunawardena) has said there was a heavy exchange of words. The Secretary (Kshenuka Senewiratne) has said that there was no assault. The host says this person (Mr Nonis) was not invited. If it had happened during the UN sessions, it would have had a severe impact. But this happened in a house. Last time too when you all went into the question, I checked with External Affairs Minister G.L.Peiris. At that time a complaint had not been lodged. We should try to see what the need is to go into detail. I can stop at this point saying it was something which happened at a private party. Since you are asking I wish to say that statements have been recorded from both sides. The Ministry is acting on it, but we cannot give details.
Q: But here the High Commissioner has resigned, therefore it should be a serious incident.
A: But, I do not know that. Even you do not know that. I too could not ask that, whether it was a major reason or not. Therefore I cannot answer.
Q: Isn't it the responsibility of the government to safeguard the High Commissioner?
A: But, before he was safeguarded, he has resigned.
Q: The JVP's Provincial Council member Wasantha Samarasinghe in remarks to a television channel claimed that the Foreign Secretary's husband was dealing with a company which had connections with the LTTE. He claimed that he is in possession of a report by an influential Minister or a Secretary about this. This is a serious allegation. What is the response?
A: Both sides can take legal action.
Q: Can you enlighten us on the complaint by the Foreign Secretary.
A: That is a statement. It is in the form of a complaint.
Q: The President's media office said that an investigation is being held regarding the incident and the complaint by the External Affairs Ministry Secretary.
A: That is a statement made by the External Affairs Secretary. It is in the form of a complaint.
Q: What is the complaint?
A: Those are things which I cannot explain here. It has to go through the process. Once the final result comes I will let you know.
Q: Was Mr. Nonis a guest or gate crasher?
A: I do not know whether you could call him a gate crasher. He (the host) says that he (Nonis) was not invited – but welcomed, he was not thrown out.
Q: He was not invited – but welcomed?
A: That can happen. I come to your house, you welcome me.
Q: Diplomats like Dayan Jayatillake and Tamara Kunanayagam have said that there are persons in the External Affairs Ministry who were not allowing those who can work to carry out their duties. Isn't this one such instance?
A: Those are statements you can accept them or reject them.
Whether there will be action or not the alleged slapping scandal has now become a secondary issue. This is particularly after the acceptance of the resignation of High Commissioner Nonis. However, the absence of proactive measures like a formal statement soon after the alleged incident offering an impartial investigation would have helped the Government tremendously. Such a message was downgraded to a mere SMS from the Information Department to mobile phone owners. It would have saved the colossal damage to the country's image and prevented exposing inherent weaknesses and lack of professionalism in the Foreign Service. An attempt was also made to prevent the news of the incident from spreading but it boomeranged. It also spread to the hierarchy of the Catholic Church and Vass Gunawardena was not allowed to meet Pope Francis together with President Rajapaksa and other members of his entourage.
That the unexpected scandal should break when there are increasing signs of an early presidential election, possibly in January next year is certainly not good news to the UPFA. The UPFA is lucky that the main Opposition United National Party (UNP) is too busy with its in-fighting to exploit this situation, politically. Though details of President Rajapaksa's visit to the Vatican for an audience with Pope Francis still remain shrouded in secrecy, knowledgeable circles say it is related to the early polls. Already the Government has declared that President Rajapaksa, who is also Minister of Finance, will present the Budget on October 24, at least three weeks ahead of the presentation of the Budget in previous years. The different stages of the budget debates are to be concluded on November 19. This is to pave the way for Rajapaksa to issue a proclamation on November 20 for a possible presidential election on either January 8 or 9. In the light of this, influential sections in the UPFA, as reported last week, believe Rajapaksa discussed with the Vatican's Secretary of State Cardinal Pietro Parolin, the impending visit of Pope Francis.
This is particularly in view of the Vatican's position that visits by the Pope to countries due for a poll, either one month before or a month after the event are not carried out. Pope Francis is due in Sri Lanka on January 13. Thus, it is pointed out that the dates may run counter and the prospects of a cancellation of the Pope's visit are high. However, officially the visit is still on schedule. The Archbishop of Colombo, Cardinal Malcolm Ranjith, who is also the President of the Catholic Bishops' Conference of Sri Lanka, is going ahead with preparations for the visit. A Vatican delegation is due in late November for a final assessment, a source said adding that "until now there are no plans for a change." Understandably no official proclamation has been issued and therefore no dates are formally known yet. Hence, technically the issue of a cancellation of the visit has not yet arisen.
Yet signs of poll preparations are increasing. Besides the elections operations office set up at Gregory's Road, another one at 'Temple Trees' has been activated. Electricity and fuel tariffs have been lowered. The price of LPG gas has been reduced by Rs. 250 for a 12.5 kg cylinder. President Rajapaksa will be in the North today. He will distribute motorcycles on concessionary terms to state officers in the Jaffna District later today. Ahead of that, in Kilinochchi land permits are to be distributed to 18,000 families.
On the political front, as revealed exclusively in the front-page lead story of the Sunday Times last week, Rajapaksa obtained ministerial approval to launch a hearts and minds campaign to win over different communities. Last Thursday, he circulated among ministers a note on the Establishment of a "Special Bureau for Reconciliation to facilitate the Implementation of Recommendations of the Commission of Inquiry in Lessons Learnt and Reconciliation." He has told his ministers:
"Pursuant to decisions made by the Cabinet of Ministers on May 10, 2012, August 09, 2012 and July 12, 2013, the Committee headed by Secretary to the President is engaged in monitoring the implementation of 144 Recommendations of the Lessons Learnt and Reconciliation Commission (LLRC) contained in the National Plan of Action.
"Of the 144 recommendations being implemented, 45 are deemed to be completed, 89 are on-going and 10 are in early stages of implementation.
"The LLRC recommendations are assigned to 26 government institutions. Many of the recommendations have long term implementation time frames, typically ranging from several months to 2-4 years. Additionally, a number of recommendations are implemented jointly by two or more government institutions necessitating efficient coordinating and oversight mechanisms.
"In order to assist the Committee headed by Secretary to the President to effectively monitor the progress of these several government institutions, a Special Bureau for Reconciliation headed by Mr. S.B. Divaratne, a former senior officer of the Sri Lanka Administrative Service with wide experience in coordinating relief and development projects in the Northern and Eastern provinces has been established. The Special Bureau for Reconciliation will function under the authority of the Secretary to the President and carry out tasks entrusted to it for the purpose of facilitating the Committee's work in monitoring the implementation of LLRC recommendations."
If the UPFA has thus literally launched its campaign, it is a different story with the UNP. It is now further clear that its leader Ranil Wickremesinghe will be the main rival to Mahinda Rajapaksa at the presidential poll. Leave alone formulating a campaign strategy, the party is yet to get its act together. If Wickremesinghe is counting on the minority votes, something which he told confidants he is sure of, the party's Muslim members were concerned this week over remarks by General Secretary Tissa Attanayake. He told the BBC's Sinhala service Sandeshaya that the United National Party (UNP) was willing to consider proposals from the Bodu Bala Sena (BBS) policy framework on building the nation. It was adopted at BBS Maha Sangha Council meeting at the Sugathadasa Stadium.
The BBC Sandeshaya report quoting Attanayake said: "We are trying to build a joint political force. The next election could be a Presidential or a Parliamentary election. Whatever the election is, we want to form a joint front on a common platform".
Under these circumstances the UNP would consider the BBS proposals and respond, he said. Attanayake said the UNP had submitted a brief proposal on abolition of the Executive Presidential system and common issues and it was willing to consider proposals of other organisations and the BBS proposals and frame a common agenda.
The move perturbed senior UNP members like UNP Chairman Kabir Hashim, and Colombo Mayor A.J.M. Muzzamil. Both of them, who were abroad, were seeking clarification from UNP leaders in Colombo whether the views expressed were of the party or the personal views of Attanayake. Hashim was in Ireland as a part of a UN assignment while Muzzamil is on the Haj pilgrimage to Mecca. Hushim has since returned.
It was reported in these columns last week that two leading London-based Tamil diaspora organisations refused meetings with Wickremesinghe when he was there to attend the Conservative Party's annual conference. These groups said that Wickremesinghe had proposed the name of Sajith Premadasa as Deputy Leader of the UNP and claimed he was a racist. However, he did meet representatives of smaller groups for talks.
Though he is now Deputy Leader of the UNP, Sajith Premadasa is yet to play an active role in the party. He did not attend the swearing-in of the Uva Provincial Council members including Opposition Leader Harin Fernando at 'Siri Kotha', the party headquarters on Tuesday morning. They were sworn in by Wickremesinghe. In fact, Fernando had proposed that the UNP leader should make Premadasa the Prime Ministerial nominee. When the ceremony was under way, Premadasa was at the Kali Kovil in Munneswaram. Kalimuththu Sivapathasunderam, Chief Poosari of the Kali Kovil in the Munneswaram Temple, Chilaw, told the Sunday Times, "On Tuesday, Sajith Premadasa MP together with Tiran Alles MP visited the temple in the morning to obtain blessings. They spent two hours at the Pooja and made offerings. Thereafter they visited the adjoining Siva Kovil where they spent half an hour."
Alles, though not a member of the UNP, has recently been identified as the man behind moves to install Premadasa with more powers as number two in the UNP. This is through his interaction with Tissa Attanayake, the UNP General Secretary. Alles, who is no stranger to controversy, is a parliamentarian from the Democratic National Alliance (DNA), not the UNP. It was only after obtaining the blessings of the deities together with Alles, that Premadasa met Wickremesinghe on Thursday evening for a discussion. What they discussed was not immediately known. However, a few gleanings came when the UNP's Committee of Twenty, which some members call the G-20, met in the Parliament complex on Friday morning for 80 minutes. The Committee made up of parliamentarians (including all members of the Leadership Council) has been tasked with all matters relating to the upcoming presidential election. That would include the media campaign.
Only some 12 MPs were present and Premadasa walked in late when the meeting was under way. There were eyebrows raised when Premadasa suggested that it was necessary to make it known that Wickremesinghe was the UNP's presidential candidate so they could move forward with the campaign. "You made it clear that you are coming forward. You have to make it public. Otherwise we will have to look at options," he remarked. Backing him strongly was General Secretary Attanayake. He boasted that nearly 80 per cent of the voters were now in favour of the UNP and Wickremesinghe should make it known that he is the UNP candidate. Rosie Senanayake was also supportive of what Premadasa and Attanayake said.
Wickremesinghe, however, said he was not in favour of any announcement of his candidature right now. He argued that elections have not yet been announced. "One would have to wait till the official proclamation is issued," he asserted. The meeting formally highlighted one fact — that Wickremesinghe will be UNP's presidential candidate. Wickremesinghe declared that he would take under his purview all media matters related to the party. He said he would consult Mangala Samaraweera who has until now functioned as the Director of Communications. It was Samaraweera who has been spearheading the party's media campaign until now from a secretariat at 'Siri Kotha'. Was the move intended to please Premadasa and one of the matters agreed upon on at Thursday night's talks?
The move will mean Samaraweera will cease to be a member of both the UNP's Working Committee as well as the Leadership Council. He served in these two positions in an ex officio capacity as director of Communications. Some UNPers say that the move to force Wickremesinghe to declare his candidature early was to shut the door on moves by other groups to lobby for a different common candidate. Matara District parliamentarian Mangala Samaraweera argued the announcement should come after the proclamation of an election. He declared that the party could then formulate a common programme and formally seek the backing of Ven. Maduluwawe Sobitha Thera and others who have extended support to Wickremesinghe. Party seniors Lakshman Kiriella and Karu Jayasuriya also spoke.
With just a little over two months to go for January next year, how much more time the UNP would need to put its house in order remains a tough question. The Leadership Council headed by Karu Jayasuriya met on Friday afternoon. It was Jayasuriya who raised issue over the future of the Council after referring to media reports which had spoken about its winding up after the UNP national convention next month. Samaraweera pointed out that the same remarks have been made by Attanayake in interviews he gave. Attanayake had even precipitated a situation by once announcing his resignation from it without realising he was in it in his ex-officio capacity. Other members were unhappy over what they claimed were moves by an "interfering outsider" to gain control of the destinies of the party. One of the strongest critics was Ravi Karunanayake. Wijeyadasa Rajapaksha was to charge that "outside forces are at work."
The Leadership Council decided that in the light of the views expressed, it would seek an immediate meeting with Wickremesinghe to clarify a number of issues. They include matters within the party; Wickremesinghe's candidature at the presidential polls and the future of the Leadership Council. There was a mood of uncertainty among members with fears that the Leadership Council may cease to function after the UNP's annual convention next month.
Whilst it would be a struggle for the UPFA to win votes from a national electorate that has turned somewhat hostile, for the main opposition UNP, it seems another power struggle of different dimensions and not for the first time. It is being stirred from outside — with close links to the UPFA leadership, rather than within. Of course these outside elements have some support from within, including office bearers. Little wonder Mahinda Rajapaksa should be sitting pretty.
On two consecutive days this week in Parliament, JVP's Parliamentary Group Leader MP Anura Dissanayake was prevented from raising a question in Parliament regarding the altercation between Sri Lanka's former High Commissioner to London, Dr Chris Nonis and External Affairs Ministry Monitoring MP Sajin Vaas Gunawardena, late last month in New York.