Over 18,000 people from Chunnkam in Jaffna are hapless as ground water contamination has left them no choice but to continue using the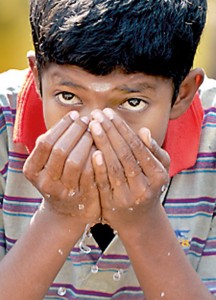 contaminated wells -their only natural source of drinking water.
Residents complain the problem has been worsened as the Jaffna peninsula is not linked to any irrigation scheme and the farming community too has been affected.
They charge, waste disposal from the Northern Power Plant for over five years has resulted in the well water being contaminated with oil and grease.
As a temporary measure local authorities are supplying drinking water to the villagers in bowsers. However, those who have been used to well water for decades for household usage are highly inconvenienced as they have now to collect water from bowsers.
K. Sondarajah (58), a resident, said most people in the area continued to drink the contaminated water without realising it is contaminated.
He added that when an outsider came to the village and consumed the contaminated water it resulted in severe infection.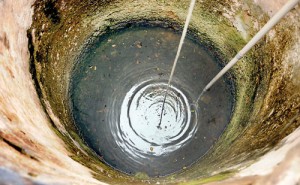 It was then discovered the water has been contaminated with waste oil which is harmful to humans.
Though the suspect plant was closed, the problem still persists. This is due to contamination which has been continuing over a very long period.
Dr. Jayakumaran the Judicial Medical Officer (JMO) of Oduvil said that the water is not suitable for drinking and those who consumed this waters would suffer from illnesses ranging from bowel infection to cancer, depending on the amount of water they consumed.
The JMO added "though drinking water is provided, authorities should find a long term solution for underground contamination."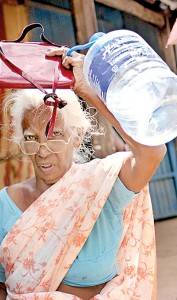 Northern Province Council Chairman C.V.K. Sivagnanam however said the expert committee that was appointed by the Council was still searching for the causes for the groundwater contamination.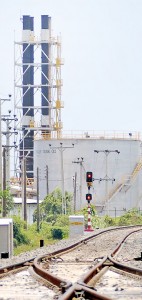 Meanwhile, officials at the power plant denied the allegations stating they store waste oil in tanks and not released to the ground.
Lal Perera, Chief Executive Officer (CEO) of MTD Walkers PLC told Sunday Times their power plant goes through quarterly checks by the Central Environment Authority and they would welcome an independent expert committee including experts in the field of groundwater and environment.
Pix & Text by Amila Praboda