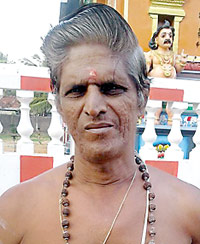 Religious leaders and civil society activists say that though it may look like the people are living in a peaceful and harmonious environment now, co-existence between communities is yet to be achieved and they have started to work on it.
Bishop Christian Noel Emmanuel who administers the Diocese of Trincomalee told the Sunday Times that even though there was a change in the Government last year, still open were the wounds caused during the conflict and notorious activities by the former government in the aftermath of war.
With negative actions taking place on one side, there cannot be sustainable reconciliation. There should sincerity and commitment on all sides, the Bishop said.
The prelate said there were concerns that the Kanniya hot water spring area was converted into another religion's identity and selected vendors were still forcibly occupying shops in the Koneswaram temple premises.
The Bishop asked how there could be reconciliation in people's minds when these issues were still going on even after the new Government came to office.
A Hindu priest said mistrust among communities still remained.
"People are still suspicious of each other's intentions and motives," said Appu Kurukkal Subramaniya Sharma of the Anpuvelipuram Thillaiyambalam Pillayar kovil.
"People here don't find a reason or need to visit each other's villages. There is no bond or celebration, that's why we, the religious leaders, come together to set an example to them," he said.
The Kurukkal said he used to visit the Viharaya located in the next village during Vesak or other religious ceremonies and the chief priest at the Viharaya did the same. "In my villages I have started to teach Sinhala to Tamil children."
While the religious leaders are trying to build trust and harmony among the communities for lasting peace, they have raised concerns over the conduct of the district's politicians whose only priority is to get votes.
Moulavi Mohammed Yusuf Hidayathullah, a school principal said most politicians were narrow-minded. "They work mainly for the benefit of their ethnic group. Sometime, they even fuel ethnic tensions for personal gains," he said.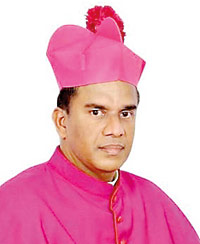 He said the process should start from the grassroots level, with the youths of every community working for unity. But he lamented that politicians indulging in communal politics would not allow that to happen.
Moulavi Hidayathullah, who is also a member of the Inter-Religious Committee for Dialogues of the Sarvodaya movement, started reconciliation work on the ground bringing people from different ethnicities on to a common platform.
"As a school principal, I have started many programmes for the students from various communities to share and celebrate each other's values and history. It is a challenging mission but we need to do it for the next generation. That's our responsibility," he said.