Seven years after the war, the Trincomalee district, one of the biggest multi-ethnic regions in Sri Lanka, is rapidly returning to its pre-war glory, with the displaced people coming back to reclaim their lands, tourism business picking up and law-and-order situation improving.
In this eastern district, where the strategic port city of Trincomalee, the administrative capital, appears as an ideal ground for national reconciliation, more people now turn up at police stations to lodge complaints in a sign of increasing public confidence in the police and the judicial system.
"Earlier, the police did not have access to certain areas while the people also did not have much confidence in the police. Now even for minor disputes with neighbours, they rush to the police," Murugesu Sathiyavel, a resident from Selvanagar, said.
He said that during the war period, the police had to seek the army's assistance to visit some of the areas that were under the control of the Army when they wanted to investigate a crime.

A senior Police officer who did not wanted to be quoted — as he is not authorised to speak to the media — confirmed that the number of complaints to the police was on the increase, with most of them from the remote villages from where complaints were not received earlier.
Though the conflict has ended and normalcy is returning, the lack of a serious effort to build relations between ethnic and religious groups is visible.
The Amarapura Sri Dharmarakshitha Nikaya Mahanayake, the Most Ven. Thirikunamale Aananda Thera, who hails from the Trincomalee district, said he believed that much needed to be done to build relations between communities.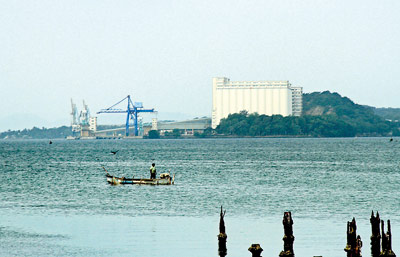 "Instead of external solutions, we have to work out internal solutions to achieve reconciliation in the district," said the Mahanayake Thera, who is also the chief incumbent of the Shri Vajiraramaya in Bambalapitiya. (See separate story on this page).
One of the reasons for the delay in achieving reconciliation is that almost all politicians in the district concentrate mostly on problems related to their respective communities.
Trincomalee businessman Nishantha Abeywickrema said: "All communities lived in harmony in this district before the war, but now we see that communities live in isolation, confined to their respective villages. The interaction is not the same as it used to be."
Though life is gradually returning to normality, there are many socio-economic problems such as unemployment.
Although seven years have elapsed since the end of the war, hardly have any new factories been set up or major projects come up in the district for youths to find jobs.
Most of the jobs in the tourism and hotel industry are snapped up by skilled people from outside the district. (See side story on this page.)