YouGov says it has detected a shift in opinion, with more undecided voters backing Remain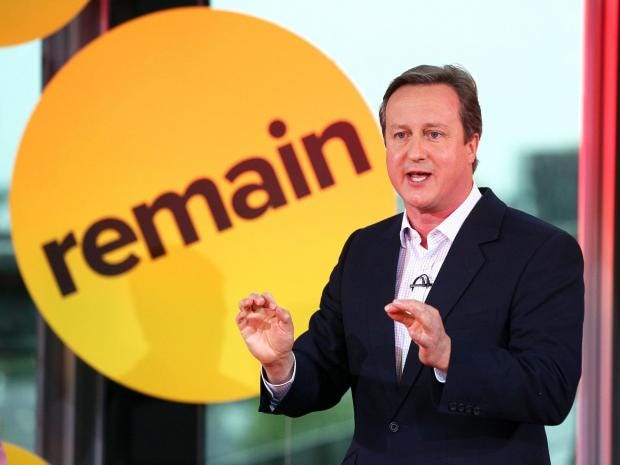 The first opinion polls on the EU referendum since the killing of the MP Jo Cox have suggested the 'Remain' campaign is pulling back into the lead.
There has been widespread speculation that the Labour MP's death could result in a shift in public opinion against the Leave campaign.
On Saturday, an exclusive Comres poll for The Independent that was carried out either side of the killing suggested there may have been a swing in support towards the pro-EU camp.
Of the 2,046 interviews carried out in the poll, 200 were done after the news of the attack emerged.
Andrew Hawkins, the chairman of the Comres, said the killing might have influenced responses: "Not all respondents will have learned of the attack immediately," he said. "And the results should be taken with a degree of caution, but across all emotions reaction to a Leave vote was more negative among those interviewed after 2pm on Thursday."
And since then, three more polls have shown a significant shift in support following a week in which the Brexit camp appeared to be gaining a significant advantage.
Nigel Farage has acknowledged that the drive to win over waverers may have been hit by Mrs Cox's death.
"We did have momentum until this terrible tragedy," he told Peston on Sunday. "It has had an impact on the whole campaign for everybody.
"When you are taking on the establishment, you need to have momentum. I don't know what's going to happen over the course of the next three to four days, but (this was) the action of one person with serious mental issues. What we saw was an act of terrorism."