Britain is at the forefront of a campaign to have Sri Lanka's military prosecuted for what it insists were war crimes committed at the end of the war with the terrorist Liberation Tigers of Tamil Eelam. But when it comes to allegations against its own forces, the British Government is unapologetically defensive.
The BBC quotes Prime Minister Theresa May as saying she will not allow an "industry of vexatious allegations" against UK troops over claims of abuse in Iraq. This is in response to an inquiry by the Iraq Historic Allegations Team (IHAT) which is examining serious reports following the 2003 invasion. The BBC says concerns have been raised over the "industrial scale" of claims lodge with IHAT supported by legal aid.
"Mrs May said Britons should be proud of the work done by the armed forces and the disciplined way in which they operated," the report says. Conservative MP Johnny Mercer is cited as saying: "We have asked a generation of our young people to conduct a deeply unpopular war, poorly resourced, poorly planned and when they return to the UK they are then pursued for decades afterwards by spurious allegations."
Earlier in the year, former PM David Cameron also voiced intent to stamp out what he described as "spurious" legal claims against British troops.
A British soldier currently being investigated over claims involving the death of an Iraqi teenager is quoted as saying: "The reality of 21st century warfare is now that anyone in the world, even our enemies, can make any allegation against British forces, no matter how absurd, and the British government and army will stand and watch in utter indifference as it destroys their lives and careers."
Only one thing to be said here: What's sauce for the goose is sauce for the gander.
---
A dressing down for dress code
Education Minister Akila Viraj Kariyawasam has decided that he too should contribute to the ongoing debate on what parents, and in particular mothers, should wear when escorting their children to school or attending school meetings. On Friday, he announced that he did not support the policy adopted by some schools of turning parents away if they were not clad in clothes that the school authorities approved of.
The reference was obviously to some schools where mothers are only allowed into the school if they are clad in sari. Now, the Minister wants his Ministry to issue a circular saying that parents should be allowed to enter school in clothing of their preference as long as they are "appropriate" and "decent".
While the Minister can bind government schools to such rules, private schools, however, do not need to abide by them. What is "appropriate" and "decent" is also subjective and a matter of interpretation and depends on how conservative or liberal one is. Say, in France, covering oneself from head to toe with only a slit for one's eyes is considered "inappropriate".
In fact, a few private boys schools in Colombo have a pictorial display at the entrance gate showing what should be worn and what should not be worn by mothers when entering the school premises while some government school too are strict about the dress code for mothers, many insisting they wear sari. Hence, this matter is unlikely to end with the issue of a mere circular but the Minister's intervention is likely to lead to more discussion on the subject.
There's no dress code for fathers; not yet.
---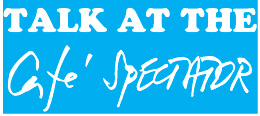 Lankan lawyer wins Genius Award in US for defending immigrant children
Sri Lankan Ahilan Arulanantham, the Deputy Legal Director at the American Civil Liberties Union (ACLU) of Southern California, has been selected for the "Genius Grant" from the MacArthur Foundation.
The US$ 625,000 grant is a merit-based honour that one does not apply for, so anyone selected for it is taken by surprise. According to a report in Fusion.net, the Foundation identifies people doing groundbreaking good deeds, studies them from afar and calls with the good news.
Mr. Arulanantham is currently working on a federal case to ensure unaccompanied immigrant children are provided lawyers when they go through deportation proceedings, the report says. He was raised by Sri Lankan parents in Southern California.
Mr. Arulanantham has represented thousands of immigrants over the past two decades, Fusion says. His work has been in defence of the Fifth Amendment which guarantees that no person should be deprived of his or her liberty without due process.
In 2006, Mr. Arulanantham worked on the landmark class action lawsuit Nadarajah v. Gonzales, which challenged the indefinite detention of immigrants. The case granted immigrants in deportation proceedings the right to a bond hearing after six months in detention.
Now Mr. Arulanantham is representing Central American children as young as three who have fled Guatemala, El Salvador and Honduras. And he says "it doesn't take a genius" to know that kids facing deportation can't defend themselves in court against professional government prosecutors.
Mr. Arulanantham says he has not had enough time to process what he'll do with the $625,000 prize, but says he may put some of the money towards supporting human rights work in Sri Lanka. After all, that was his original calling to the cause, and one he now has the financial freedom to dedicate more time to.
"One thing I've thought about is supporting human rights work in Sri Lanka because I care deeply about that and I have not been able to devote my work to it," he told Fusion. "I ended up doing more work with refugees in U.S. than in Sri Lanka."
---
Envoy-designates face High Post Committee
The High Posts Committee of Parliament will next week examine the suitability of three nominees who have been picked to serve as heads of Sri Lankan missions abroad.
They are Colombo's former Mayor A.J.M. Muzammil who is nominated to take over as High Commissioner to Malaysia, A.L.Ratnapala who has been picked to serve as Ambassador to Cuba and D.M.S.P. Dassanyaka as Ambassador to Ethiopia.
---
Gloomfield@Bloomfield
Just before the last cricket board elections, the Bloomfield Club's annual general meeting was held and the contestants were two cricketers, one of whom opened batting for Sri Lanka and is now holding a top post for Sri Lanka Cricket. He lost the election and had to retreat amidst a round of hooting from his detractors.
Now the defeated candidate is giving back as good as he got from the ungrateful club, its supporters and players. Throughout its history Bloomfield has produced at least three dozens national players including the defeated candidate himself.
The story goes that no Bloomfielder would henceforth don the national cap.
The club tournament is just a month away. Already, at least five Bloomfield regulars have left the club. However, most players who left the Reid Avenue Club and have joined the club that is patronised by none other than the SLC President.
By the way, Bloomfield supported the Nishantha Ranatunga faction at the last Cricket Board elections.
Some of the players who have left Bloomfield of late are: Kusal Mendis (CCC), Nuwan Pradeep (SSC), Suraj Randiv (Galle CC and then BRC), Dilshan Munaweera (CCC), Vishwa Fernando (CCC) – all national caps — Madhawa Warnapura (CCC), Lahiru Madusanka (CCC) and Primosh Perera (Tamil Union).
---
Dramatic midnight operation by protesting doctors
The battle between the Government Medical Officers Association (GMOA) and the Education Ministry over the preferential admission scheme for doctors' children has spilled over for yet another week.
Last week, however, Education Minister Akila Viraj Kariyawasam avoided meeting the doctors who called over at the Ministry. The doctors insisted they wanted a meeting with him and stayed on throughout the day – and night.
By evening the ministry staff started leaving. The doctors continued to occupy the auditorium of the ministry. Instructions went out to the security that if the doctors wanted to leave they could do so, but no more persons would be allowed inside.
As night approached the doctors were left without power supplies and food. They had no way of getting food and drinking water from outside.Plan B was put in place. The doctors claimed that one of their colleagues had fainted as the auditorium was closed up. They immediately called for an ambulance from the Colombo national hospital, ignoring the Sri Jayewardenepura hospital which was much closer to the ministry than the national hospital.
As the ambulance reached the premises the security had no option, but to allow the vehicle in. Along with the ambulance more than a dozen doctors carrying food parcels and bottles of water gained access to the ministry premises.
The doctors had succeeded in their operation in getting food supplies and water for their colleagues who decided to stay overnight.
They were evicted on a court order the following day.
The rivalry between the GMOA and the Education Minister has escalated since.