2.0: Not Baahubali, Rajinikanth and Akshay Kumar film may be India's biggest
Here is why we think 2.0, and not Baahubali, may win the tag finally.
Rajinikanth and Shankar's magnum opus 2.0 is driving the fandom crazy as the new project will be "Hollywood-level" with VFX, music, cast and direction being top notch. With popular director Shankar Shanmugam working with biggest stars of Indian film industry such as Rajinikanth, Akshay Kumar and Amy Jackson, the film is said to showcase sophisticated technology like its prequel Enthiran, but on a grander scale. Competing with the likes of Baahubali 2 for the title of biggest Indian film in recent times, 2.0 has a lot going for it. Here is why we think 2.0, and not Baahubali, may win the tag finally.
The cast of Rajinikanth and Akshay Kumar
While we all know that 2.0 casts the legendary Rajinikanth, the film also has Akshay Kumar playing the villain. The 'Khiladi' of Bollywood Akshay Kumar is making his Tamil debut playing an antagonist. Big actors picking titles across industries is nothing new but starting in an industry with a negative role? It seems the actor is very convinced with the script and his role.
Also read | Rajini is not just a superstar but an entire galaxy: Akshay Kumar
The money war: Baahubali vs 2.0
We all thought that the historical epic film Baahubali, said to be made on a budget of Rs 250 crore, was the costliest film that an Indian filmmaker has ever made. However, 2.0 is breaking all the records and is touted to be made on a humungous budget of over Rs 350 crore.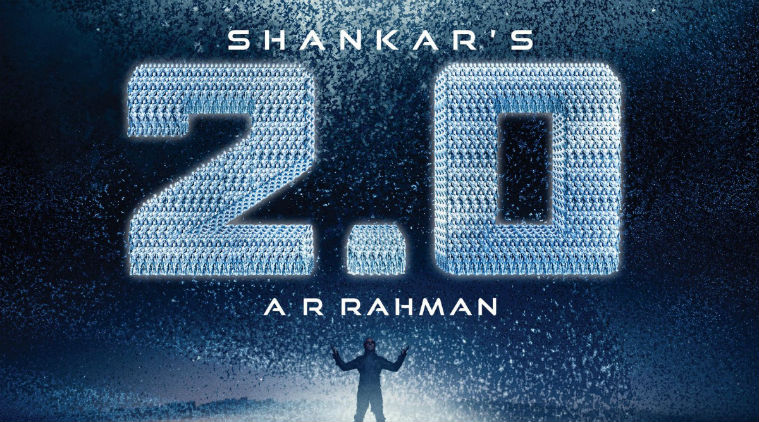 Rajinikanth's 2.0 poster
VFX and graphics
Again, the grand visuals of the S S Rajamouli's magnum opus Baahubali captivated audience across cross-sections in languages and geographies. It was considered the best the world has ever seen from an Indian perspective. The movie, in fact, bagged the National Award and other multiple awards for its visual effects. However, VFX designer V Srinivas Mohan, who worked in Baahubali and Enthiran, says that 2.0 will have best VFX effects ever.
Characters and costumes:
The characterisation of Akshay, who is playing the maniac villain, Dr Richards, is expected to be a big treat in this film. Akshay's character, as quoted by 2.0's writer Jeyamohan, is said to be at par with Christopher Nolan's Batman baddies, Joker and Bane. The ferocious and the unique costume Akshay wears took him six hours to don everyday.
Also read | Five reasons why the event will be first of its kind
Stunts
Another spectacular thing about the film will be the stunts. The filmmakers are expecting to bring some extraordinary and serious action-packed stunts as Hollywood stunt choreographer Kenny Bates worked closely with the crew. He is famous for his stunts from blockbuster Hollywood flicks including Pearl Harbour, Transformers and Die Hard.