President Maithripala Sirisena's left yesterday for New York to address the United Nations General Assembly (UNGA), a move which has become the focal point of attention for Colombo-based diplomats, Tamil diaspora and even larger sections of the Government.
Unlike his previous visits every year, it comes in the backdrop of moves by the Criminal Investigation Department (CID) to arrest Admiral Ravindra Wijegunaratne, the Chief of Defence Staff (CDS). The President, who thwarted the arrest on the grounds that senior military officers were being held for long periods in remand prisons without charges, declared he would make proposals in this regard to the UN. He, however, did not elaborate.
Now, Admiral Wijegunaratne who returned to Sri Lanka from Mexico on Wednesday will only make a statement to the CID, which will, however, not arrest him. According to well-informed government sources, Mr Sirisena's proposals are likely to centre on a form of reprieve for officers or men accused of alleged war crimes. It was to come in the form of a general pardon but it was not clear whether it would apply to Tiger guerrillas who await such charges.
However, other sources close to the Presidency say Mr Sirisena has now had "second thoughts" on the matter and may not make any reference to the issue now. This is much the same as "softening" his stance on implementing the death penalty on drug lords running business operations from their prison cells. Instead, these sources say he will stress on the need to have reconciliation both in the south and the north of Sri Lanka, a position which the Government has consistently taken.
President Sirisena's proposed move before the UN has already brought forth condemnation from the London-based Global Tamil Forum (GTF). Its spokesperson Suren Surendiran said the GTF had lost confidence in Mr. Sirisena for reneging on the assurances he had given it. Such assurance had come when Mr. Sirisena visited London where a GTF delegation met him at his suite in the Park Lane Hilton. The move has also angered the Tamil National Alliance (TNA).
Any form of reprieve, as is clear, would run counter to the resolution the United States moved in 2014 to probe, among others, alleged violations of international humanitarian law and war crimes. Sri Lanka co-sponsored the resolution, thus affirming that such matters required a probe.
The same sources said that besides incorporating his proposals in his UNGA address due during the high level segment on Tuesday (September 25), the President was earlier expected to submit a document to the United Nations Human Rights Council (UNHRC) on the same matter. Yet, the question remained whether the UNHRC is bound to accept that document for discussion.
"For all purposes, it was to come from a country which is named in the US resolution – i.e. Sri Lanka. Hence, it is up to Sri Lanka's representative, if indeed there were any proposals, to present the government's position for discussion at UNHRC session," said a Colombo-based diplomat who did not wish to be identified. "There are no precedents in the Council for a head of state or government to present an overriding position before the Council on a resolution that has been adopted (unanimously) by member nations," the diplomat said.
The theme of this year's UNGA is "making the United Nations Relevant to All People: Global Leadership and Shared Responsibilities for Peaceful, Equitable and Sustainable Societies."
Among those who accompanied President Sirisena were Ministers Patali Champika Ranawaka, Mano Ganesan, Rajitha Senaratne, Central Province Chief Minister Sarath Ekanayake, State Minister Palitha Range Bandara and UNP parliamentarian S.M. Marikkar.
President Sirisena who perused the list of media personnel accompanying him, an official source said, sought the removal of two members. They were dropped though the duo had obtained their US visas.
---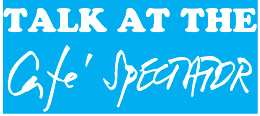 Rajitha drops building of bricks
When someone commits a gaffe, they say it is dropping bricks. In this instance, it is not just bricks that were dropped but high rise buildings.
Health Minister and official government spokesperson Rajitha Senaratne was waxing eloquent at his weekly news briefing that follows Tuesday's cabinet meeting. There was a volley of questions over the planned arrest of Admiral Ravindra Wijegunaratne, the Chief of Defence Staff, by the Criminal Investigation Department (CID).
In the course of it, here is what he said according to a transcript from a tape recorded account: "……The Prime Minister has stated not to allow the accused (now before courts) to come out during the middle of the case due to political reasons. Then their claim will go against us. We have to do this but we have to do this within the demarcations of the law whilst taking precautions."
The question is whether Prime Minister Ranil Wickremesinghe, a lawyer himself, would ever tell courts not to release accused and whether any demarcation of the law permits it.
For Minister Senaratne, anything goes.
---
Case against Ravi: Top UNPers say they have no role
The filing of charges against former Finance Minister Ravi Karunanayake has ruffled feathers among his onetime ministerial colleagues in what seems the resurgence of in-fighting in the United National Party (UNP).
Amidst speculation that some of them were responsible for him having to face charges, a UNP source said, International Trade and Development Strategies Minister Malik Samarawickrema telephoned Mr Karunanayake. He assured him that he had no role in the filing of charges.
Both Mr. Karunanayake and Mr. Samarawickrema are known for their heated exchange of words on many occasions.
Another minister who telephoned Mr Karunanayake was Highways Minister Kabir Hashim. He too was to assure the former Foreign Minister (who was later Finance Minister) that he was in no way associated with the filing of charges.
In a separate development, Mr. Karunanayake said in Parliament that "some economic stalwarts who steered the country towards a negative economy in 2000 during former President Chandrika Bandaranaike Kumaratunga's regime are running the country today." He charged that "they have been allowed to easily ruin the economy which the present government hardly developed."
The fact that the remarks were veiled references to his successor Finance Minister Mangala Samaraweera was obvious though he did not name him. Here, too, Mr Karunanayake has been critical of the Finance Ministry over the management of the economy.
The former minister is charged with intentionally giving false evidence – committing perjury – before the Commission of Inquiry that probed the Central Bank bond scam. However, on Friday the Colombo Magistrate suspended the Court order to probe Mr Karunanayake for providing false information to the Commission of Inquiry that probed the Central Bank bond issue.
---
War-time bills still not settled
Sri Lankan troops militarily defeated Tiger guerrillas nine years ago but the taxpayer is still meeting the costs incurred.
Among such instances are long outstanding dues from the Sri Lanka Ports Authority and the Ceylon Shipping Corporation for ships chartered to ferry food and other items to the then guerrilla-held north. Such vessels were chartered by the then Commissioner General of Essential Services (CGES).
Now, Ports and Shipping Minister Mahinda Samarasinghe has submitted a cabinet memorandum to settle the dues incurred from 2006 to 2009.
---
Nov 1 deadline for Priyani and staff in Austria
The Foreign Affairs Ministry has placed a deadline of November 1 before which Sri Lanka's Ambassador Priyani Wijesekera and all her country staff should return from Austria to Colombo.
The move follows a directive from President Maithripala Sirisena. The President, his official say, tried to reach Ms Wijesekera or a member of her staff for well over four hours but they had not been available.
Later, President Sirisena told a meeting of heads of media institutions that he took that course of action to deliver a strong message to all Sri Lanka diplomatic missions overseas.
---
Industrial zone at KKS cement factory premises
Once it was Sri Lanka's premier cement factory that adjoined the port of Kankesanthurai in Jaffna.
Thereafter it became a security forces camp during the separatist war. The equipment in the factory was either removed or destroyed as jungle grew around the area.
On one occasion, a wild boar which intruded into a chalet was shot dead. It was mistaken for a Tiger guerrilla infiltrator. And that incident paved the way for a feast of wild boar flesh, popular among some soldiers.
Now, Trade and Commerce Minister, Rishad Bathiuddin, has proposed to the Cabinet that the onetime cement factory complex be converted into an Industrial Zone for small entrepreneurs.
---
Big businessman banned from CSE
A controversial businessman, the close associate of a UNP Minister, is in trouble again.
This time he has been banned from trading at the Colombo Stock Exchange. Officials there declined comment. However, other insiders said there were questions about the accounts of his company.
It was only recently that the company won a massive hand out from a state owned bank – a subject which has now come under scrutiny.