Sri Lanka's former defence secretary Gotabaya Rajapaksa once more vowed to release Sri Lankan troops accused of rights abuses and pledged to ensure the end of "foreign… interference" as he launched his election manifesto for next month's presidential polls on Friday.
Rajapaksa claimed that his government had taken steps "to pardon, rehabilitate and release 13,784 Tiger members who surrendered with arms" and lamented how that process was not in place for Sri Lankan soldiers accused of war crimes.
His manifesto says that his government would "systematically rehabilitate and reintegrate" Sri Lankan soldiers as well as former LTTE cadres.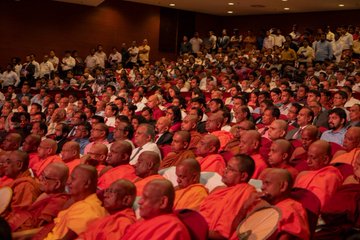 During Rajapaksa's tenure as defence secretary, tens of thousands of Tamil civilians were killed in a 2009 military offensive. Hundreds of Tamils, including civilians, fighters and their families, surrendered to the military during the final days of the armed conflict but have never been seen again. The relatives of the forcibly disappeared have been protesting on the roads of the Tamil homeland for almost 1,000 days, demanding information on their whereabouts.
Meanwhile Sri Lanka's "rehabilitation" process for Tamils that the military had detained has been highly criticised, with reports of torture, sexual violence for many who underwent the process, whilst several Tamils simply "disappeared".
Colombo Gazette reports Rajapaksa as also stating "they have no intention of giving false promises to Tamils and Muslims to secure their votes".
Rajapaksa though, was adamant that his government would push forward with stronger security measures, vowing to "rebuild the state security mechanism to make Sri Lanka a safer country which would be free from terrorism, underworld acts, drug menace and violence".
His comments come just says after a parliamentary select committee found that the security forces may have allowed this year's Easter Sunday attacks to have taken place in order to "create chaos and instil fear" ahead of presidential elections.
See more: Sri Lankan security forces may have allowed Easter Sunday attack – parliamentary report
The former defence secretary also said he will not allow "any foreign force to make any unnecessary interference in Sri Lanka". Rajapaksa himself still faces a civil lawsuit in the United States over the torture of Tamil individuals.
His manifesto promises also saw him pledge to a host of tax reductions and even removals of certain levies.
See the full text of the manifesto here.
See more from the AP here and the Sunday Times here.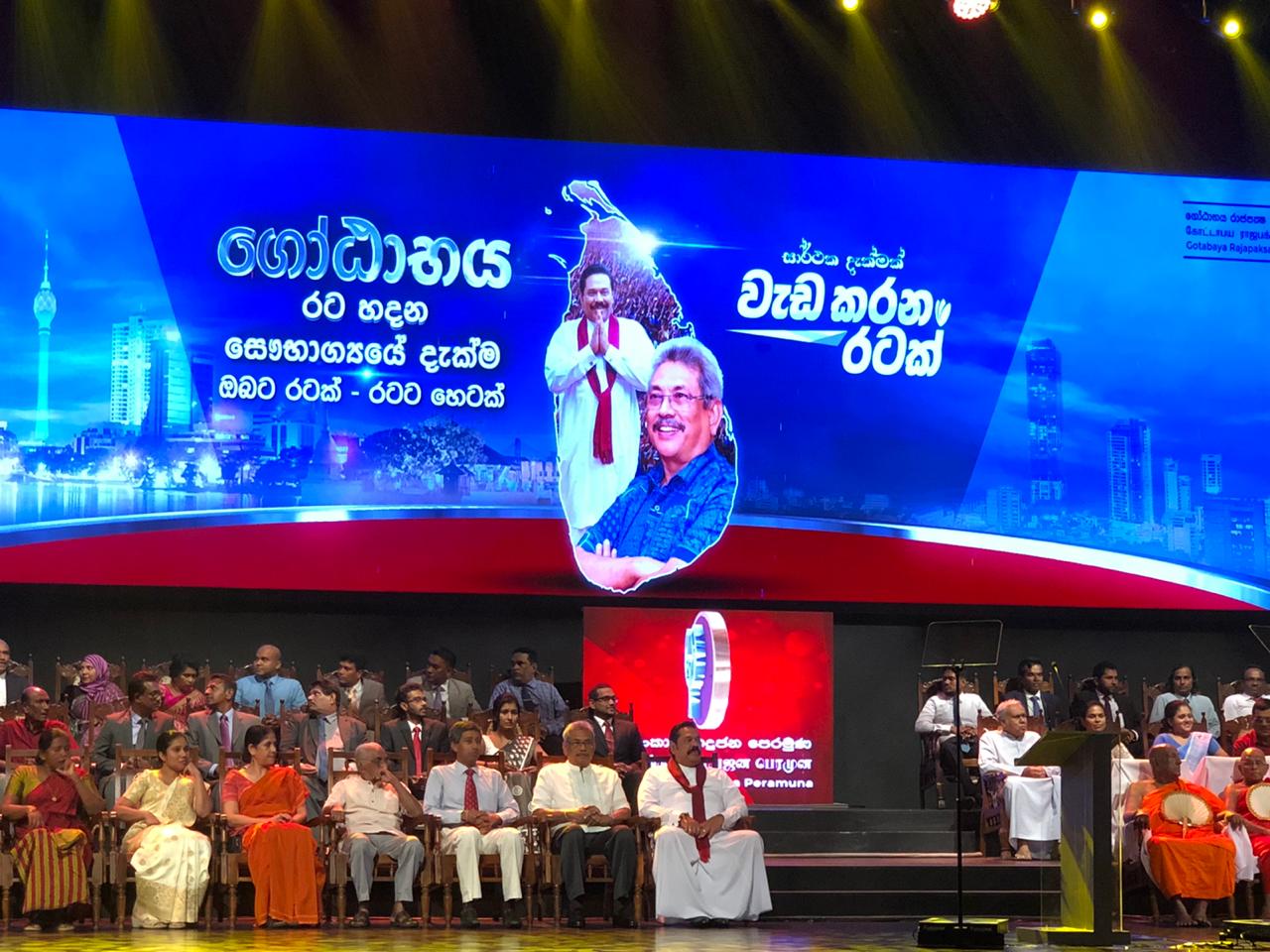 Related Articles: 10 October 2019 : Rajapaksa vows to free all imprisoned Sri Lankan soldiers