A team of Sri Lankan army special forces were in the UK last week, where they took part in various military exercises with British troops, despite Sri Lankan troops still not being held accountable for human rights abuses committed against Tamils.
The exercise came just a week before British parliamentarians from all major parties spoke on Tamil genocide recognition and called for accountability for massacres committed by Sri Lankan troops.
Nevertheless, the exercise was just one of many that Sri Lankan troops have been actively partaking in since 2015, when it began to grow its military relationships around the world.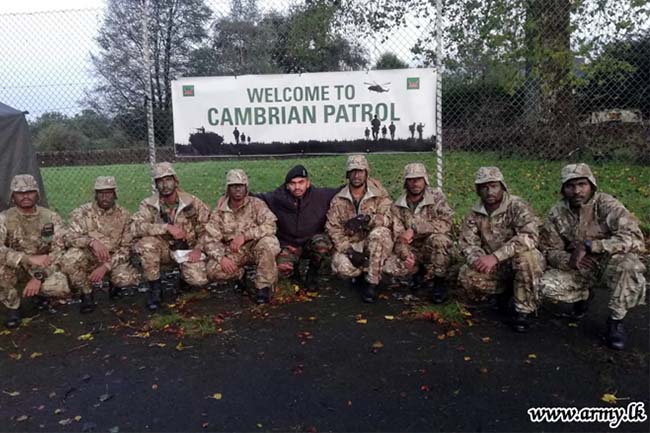 "Exercise Cambrian Patrol is the premier patrolling event of the British Army and one of the toughest in the world," declared a Sri Lankan military website. The event at the Headquarters of the 160th (Welsh) Brigade saw at least 10 Sri Lankan soldiers take part.
They were subsequently awarded a bronze medal by the Commander of the 160 Brigade A S Richmond and Sri Lanka's Brigadier Swarna Bothota, the Defence Advisor for the Sri Lankan High Commission in London.
The UN announced last month that it would suspend the non-essential deployment of Sri Lankan troops in peacekeeping operations, after accused war criminal Shavendra Silva was appointed to the head of the military.Related Articles: 25 October 2019 : Sri Lankan security forces may have allowed Easter Sunday attack – parliamentary report23 October 2019 : US threatens to curtail security operations with Sri Lanka