When the month of July comes around there are many reflections on the incidents of July 1983 and the pogrom that targeted the Tamil community. The incidents of that month will always evoke a collective sense of shame for all Sri Lankans when a section of its citizens, the Tamil community, was targeted by organised mobs creating mayhem, resulting in the deaths of thousands and widespread destruction of property. What was even more harmful in the long run was the sense of alienation created in the minds of the Tamil community by the failure of the State to nip in the bud the trail of destruction that was set in motion.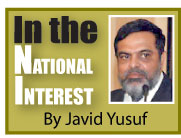 Those who were privy to the events surrounding the incidents of July 1983 will recall that it took at least 48 hours before the law enforcement agencies began taking steps to curb the riots. The majority of the people – both Sinhalese and Muslim – reached out to the victims and protected them but the State's inaction was unforgiveable.
This was a clear example of the failure of Government to carry out its duty of protecting its citizens paving the way for a greater national tragedy in the future.
The tragedy of the war for Sri Lanka is that many lessons that can be learnt are not learnt. A comprehensive study of the armed conflict between the Sri Lankan State and the LTTE will yield many lessons for those who may be entrusted with the task of governance in the country.
http://www.sundaytimes.lk/200726/columns/the-state-should-play-a-critical-role-in-fostering-inter-communal-relations-410731.html