Although #GoHomeGota and #GoHomeRajapaksas are trending Twitter hashtags today, the mood in the country was totally opposite around this time of the year in 2009 ,with days to go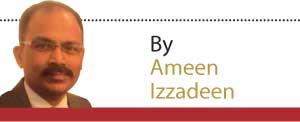 for the Sri Lankan military's final and decisive war victory against the separatist rebels in the north.
In the south of the country, the people hailed the then President Mahinda Rajapaksa and the then Defence Secretary Gotabaya Rajapaksa as saviours of the nation and held them in awe.

A few days before the war victory, a state television film crew was seen shooting a dancing event at the memorial at Independence Square. Young men and women performed the traditional dance to a song, the lyrics of which had the refrain "Ayubowewa Maharajanani" which means long live the great king, a reference to the war winning president Mahinda Rajapaksa. The song which also deified the President was played at victory celebrations and on state tv and radio channels for months. 
https://www.dailymirror.lk/opinion/Gogotagama-and-family-rule-The-price-of-our-servile-silence/231-235450