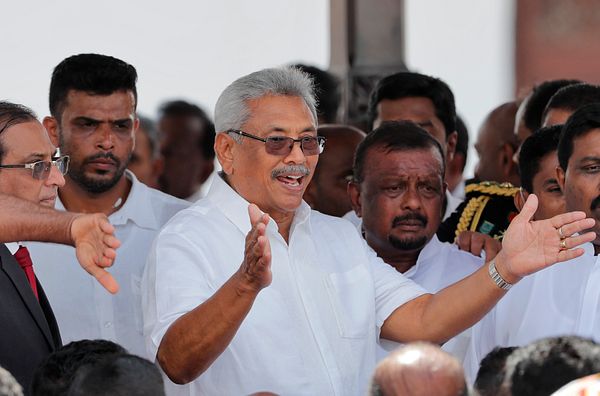 President Gotabaya Rajapaksa, who had reportedly fled on a ship after thousands stormed his official residence in Colombo, has now returned to shore.
Speaker Mahinda Yapa Abeywardena had said earlier that the President left to a "nearby" country.
He later withdrew his statement saying he had made a mistake.
However, some media reports said that the President had boarded a ship soon after the incidents on Saturday and remained in Sri Lankan waters before returning today.
He is expected to leave Sri Lanka soon after resigning on Wednesday.
The President fled after thousands arrived from around the country and stormed the President's House following a battle with the Police and Security Forces on Saturday.
Tear gas and water cannons were used while shots were also fired by the military to try and disperse the crowd.
However, people both young and old continued to push their way past the barricades and reached the President's House. (Colombo Gazette)